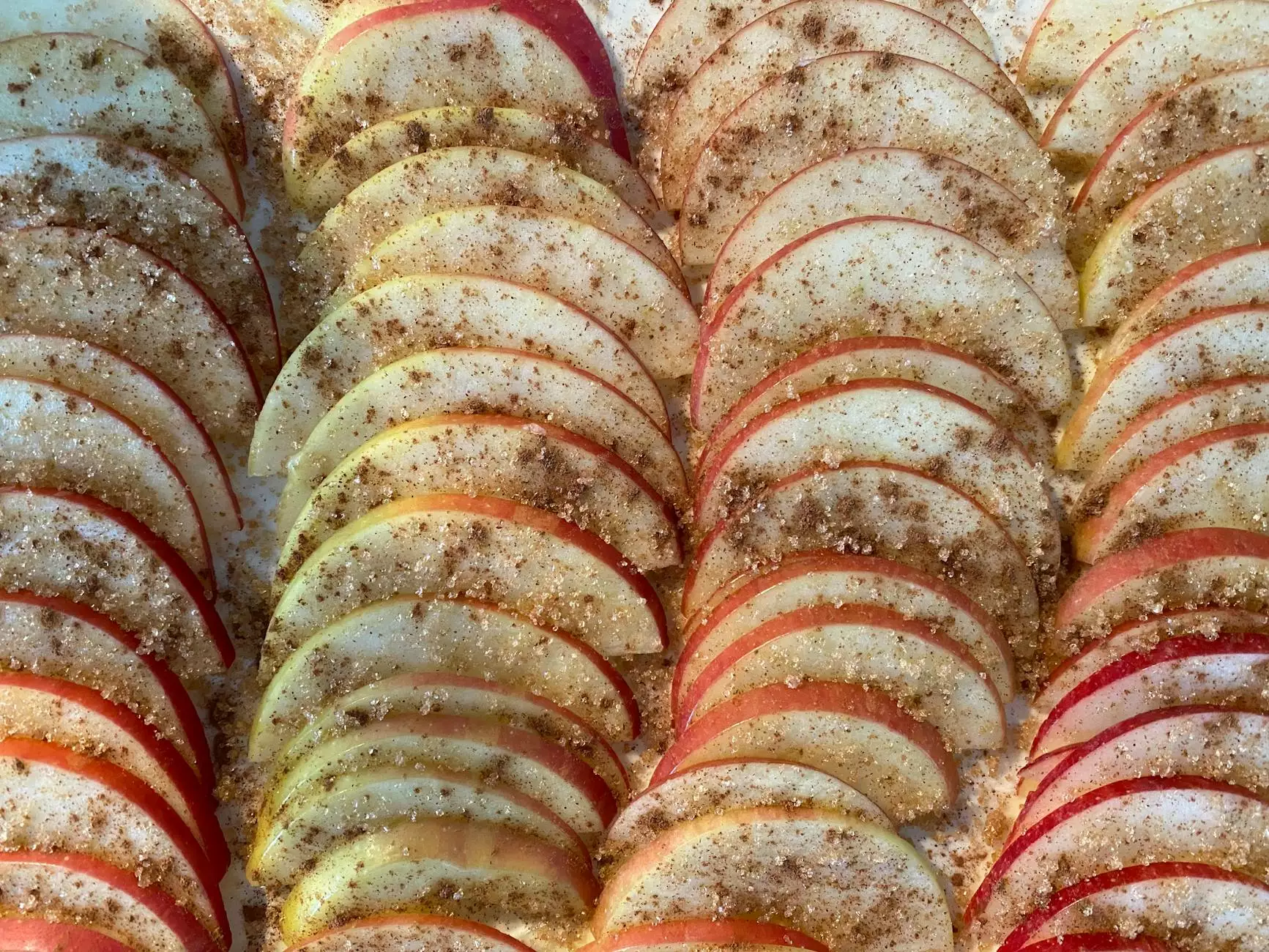 Introduction
Welcome to The Poker Club at West Houston's blog, where we share our love for poker and tantalizing recipes! In this article, we'll dive into a delightful baked apples recipe featuring the heavenly combination of cinnamon, walnuts, and cherries. Follow along as we guide you through the steps of creating this delicious dessert that will leave your taste buds craving for more!
Ingredients
4 large apples (preferably Honeycrisp or Granny Smith)
1/2 cup chopped walnuts
1/2 cup dried cherries
1/4 cup brown sugar
1/4 cup butter, melted
1 teaspoon ground cinnamon
1/4 teaspoon ground nutmeg
1/4 teaspoon vanilla extract
1/2 cup apple cider
Instructions
Step 1: Prepare the Apples
Start by preheating your oven to 350°F (175°C). Take the apples and carefully core them, ensuring not to cut all the way through. You want to create a well in the center to hold the delicious filling. Place the cored apples in a baking dish, making sure they are stable and upright.
Step 2: Prepare the Filling
In a bowl, combine the chopped walnuts, dried cherries, brown sugar, melted butter, ground cinnamon, ground nutmeg, and vanilla extract. Mix all the ingredients until well combined, creating a flavorful and fragrant filling for your baked apples.
Step 3: Fill the Apples
Divide the filling equally among the cored apples, pressing it gently to ensure all the nooks and crannies are filled. Top each apple with an additional sprinkle of cinnamon to enhance the aroma and visual appeal.
Step 4: Add the Apple Cider
Pour the apple cider into the baking dish, around the base of the apples. This helps create a moist and flavorful environment for baking. It also adds a hint of sweetness to the dish. The cider will infuse the apples as they bake, resulting in a tender and succulent dessert.
Step 5: Bake and Enjoy
Cover the baking dish with aluminum foil and place it in the preheated oven. Bake the apples for approximately 40-45 minutes or until they are soft and tender. To check for doneness, carefully insert a fork into the apples. If they slide off easily, they are ready to be enjoyed.
Once baked, remove the apples from the oven and let them cool for a few minutes. Serve them warm, either on their own or with a scoop of vanilla ice cream for an indulgent touch. The combination of the soft, caramelized apples, crunchy walnuts, juicy cherries, and warm spices is simply heavenly.
Conclusion
Congratulations on learning how to make this delicious Baked Apples Recipe with Cinnamon, Walnuts & Cherries. We hope you enjoy creating this delightful treat that encompasses the alluring flavors of fall. Whether you're an avid poker player or someone who appreciates good food, The Poker Club at West Houston is here to provide you with exciting experiences both at the poker table and in the kitchen. Join our community today and elevate your love for poker with a touch of culinary excellence!