Subscription Boxes: Enhance Your Poker Experience with The Poker Club at West Houston
Jun 18, 2021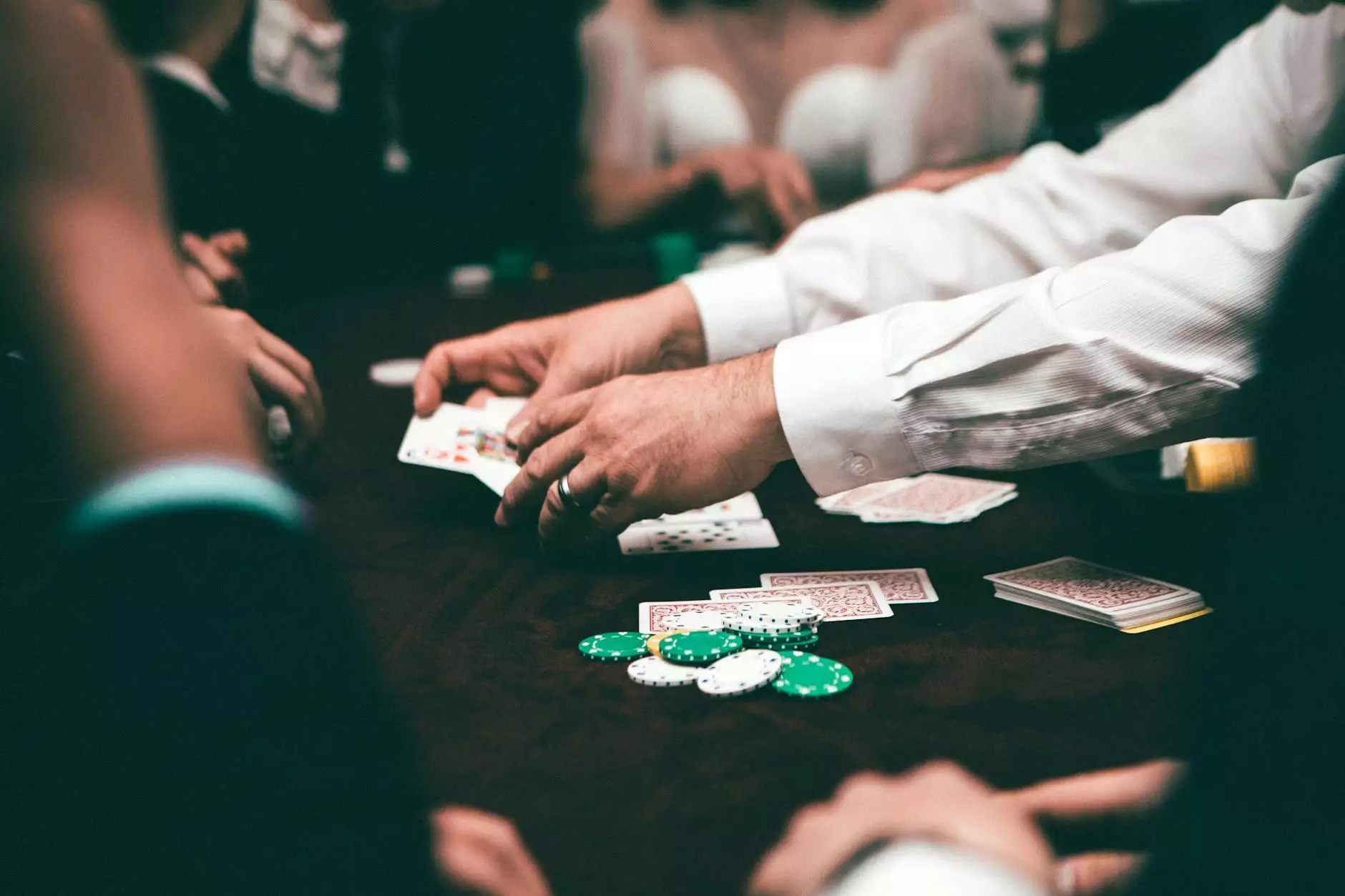 Introduction
Welcome to The Poker Club at West Houston's selection of subscription boxes, offering a personalized and convenient way to enhance your poker skills and enjoyment. Our subscription boxes are curated with meticulous attention to detail, ensuring that every box provides valuable resources and exciting surprises for poker enthusiasts like you.
Discover a Wide Selection
With our dedication to delivering the best poker-related products, our subscription boxes cater to a variety of interests and skill levels. Whether you are a beginner, intermediate, or advanced player, we have the perfect box to help you take your poker game to new heights.
1. Beginner's Poker Box
Our Beginner's Poker Box is designed for those who are new to the game or looking to strengthen their foundational knowledge. This box includes essential poker books authored by renowned professionals, instructional DVDs, beginner-friendly playing cards, and valuable tips to kickstart your journey in the world of poker.
2. Advanced Strategy Box
If you're an experienced player seeking to refine your skills and stay ahead of the competition, our Advanced Strategy Box is tailored just for you. This box features cutting-edge poker strategy books, advanced training materials, exclusive access to online resources, and expert advice on reading opponents. Unlock new strategies and gain a competitive edge with this advanced subscription box.
3. Poker Accessories Box
Beyond improving your skills, poker is a game of style. Our Poker Accessories Box is designed to add elegance and flair to your poker sessions. This box includes premium poker chips, stylish playing card sets, sophisticated card shufflers, and other accessories to create a luxurious poker-playing experience in the comfort of your own home. Impress your friends and fellow players with these high-quality poker accessories.
4. Monthly Poker Challenges Box
Take your poker journey to a whole new level of excitement with our Monthly Poker Challenges Box. Each month, you'll receive a new set of poker challenges that test your skills, creativity, and adaptability. Complete the challenges, earn rewards, and compete with other subscribers to climb the leaderboards. Challenge yourself and make the most out of your poker subscription by joining our vibrant community of passionate players.
Why Choose Subscription Boxes from The Poker Club at West Houston?
When it comes to enhancing your poker experience, our subscription boxes offer numerous advantages:
Expert Curation
Our team of poker experts and enthusiasts carefully curates each box to ensure its relevance, quality, and value. We handpick the best poker books, exclusive training materials, stylish accessories, and engaging challenges to keep you motivated and inspired throughout your poker journey.
Convenience and Variety
Forget the hassle of spending hours browsing through countless online stores or visiting multiple brick-and-mortar shops to find the right poker products. Our subscription boxes are conveniently delivered to your doorstep, saving you time and effort. With a wide variety of boxes catering to different aspects of the game, you'll have access to an extensive collection of poker-related items without leaving your home.
Curated Learning Experience
Our subscription boxes are more than just a collection of items. They are carefully designed to provide a curated learning experience. Each box includes educational content, valuable insights, and practical tips to help you develop your poker skills and knowledge. It's like having a personal poker mentor guiding you on your path to mastery.
Community and Exclusive Access
By subscribing to our poker boxes, you become part of a vibrant community of like-minded players. Gain access to exclusive forums, live webinars, and engaging discussions where you can interact with poker professionals and fellow enthusiasts. Exchange strategies, share experiences, and stay updated with the latest trends in the poker world.
Unlock the Full Potential of Your Poker Journey
Invest in your poker journey and unlock its full potential with the subscription boxes offered by The Poker Club at West Houston. Our commitment to delivering quality poker-related products, exceptional customer service, and a transformative poker experience sets us apart. Choose your desired subscription box today and embark on a thrilling poker adventure like no other!