Welcome to The Poker Club at West Houston: Your Ultimate Gambling Experience
Jan 15, 2022
About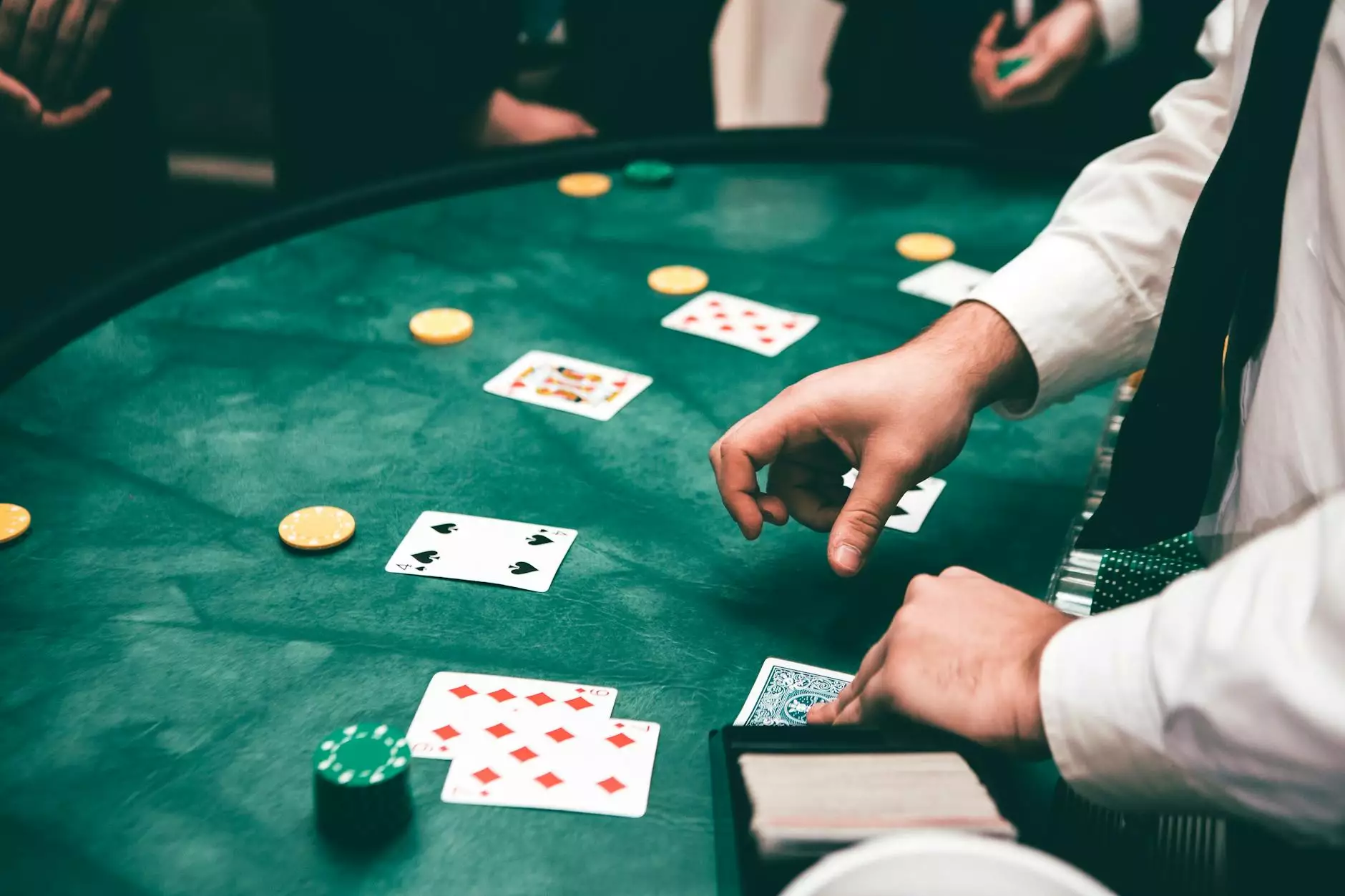 If you're an avid poker player looking for the perfect gambling venue, look no further than The Poker Club at West Houston. We are a premier destination for poker enthusiasts, offering a world-class gaming experience that sets us apart from the competition.
Unparalleled Facilities
Our club boasts state-of-the-art facilities designed to provide the ultimate comfort and convenience for our members. Step into our luxurious poker room featuring top-of-the-line tables, plush chairs, and atmospheric lighting to create the perfect ambiance for an immersive gaming session.
Whether you're a beginner or a seasoned pro, our well-trained and friendly staff are always on hand to assist you, ensuring that your experience at The Poker Club is nothing short of exceptional.
A Wide Range of Games
At The Poker Club, we offer a diverse selection of poker games that cater to players of all skill levels. From Texas Hold'em to Omaha and Stud, our tables host a variety of thrilling options that will keep you engaged and entertained for hours.
Our experienced dealers maintain the highest standards of professionalism and ensure fair gameplay, so you can focus on your strategy and enjoy the competitive atmosphere that sets our club apart.
Exciting Tournaments
In addition to our regular cash games, we host an array of exciting tournaments that showcase the best poker talents in the region. Participate in our prestigious events, where you can test your skills against the most skilled players and compete for impressive prize pools.
Stay updated with our comprehensive tournament schedule, which includes a variety of formats and buy-ins suitable for both recreational players and high-stakes enthusiasts. Join us for the challenge and the chance to secure your spot among poker's elite.
Membership Benefits
Becoming a member of The Poker Club has its perks. Enjoy exclusive benefits that elevate your gaming experience to new heights. From priority access to our tables and tournaments to special promotions and discounts, our membership program is designed to enhance every aspect of your time with us.
We also provide personalized customer service to our esteemed members, ensuring that your individual needs are met and that you receive the attention you deserve.
Join The Poker Club Today
Ready to take your poker experience to the next level? Join The Poker Club at West Houston and gain access to the best gambling destination in town. Immerse yourself in a world of excitement, skill, and camaraderie as you refine your playing techniques and engage with fellow poker enthusiasts.
With our unparalleled facilities, diverse game offerings, thrilling tournaments, and exclusive membership benefits, The Poker Club at West Houston stands out as the ultimate choice for poker aficionados.
Don't miss out on this extraordinary opportunity. Visit our website today to learn more about what we have to offer, and take the first step towards embarking on an unforgettable poker journey. Join us now and experience the difference at The Poker Club at West Houston.