Careers at The Poker Club at West Houston
Apr 14, 2019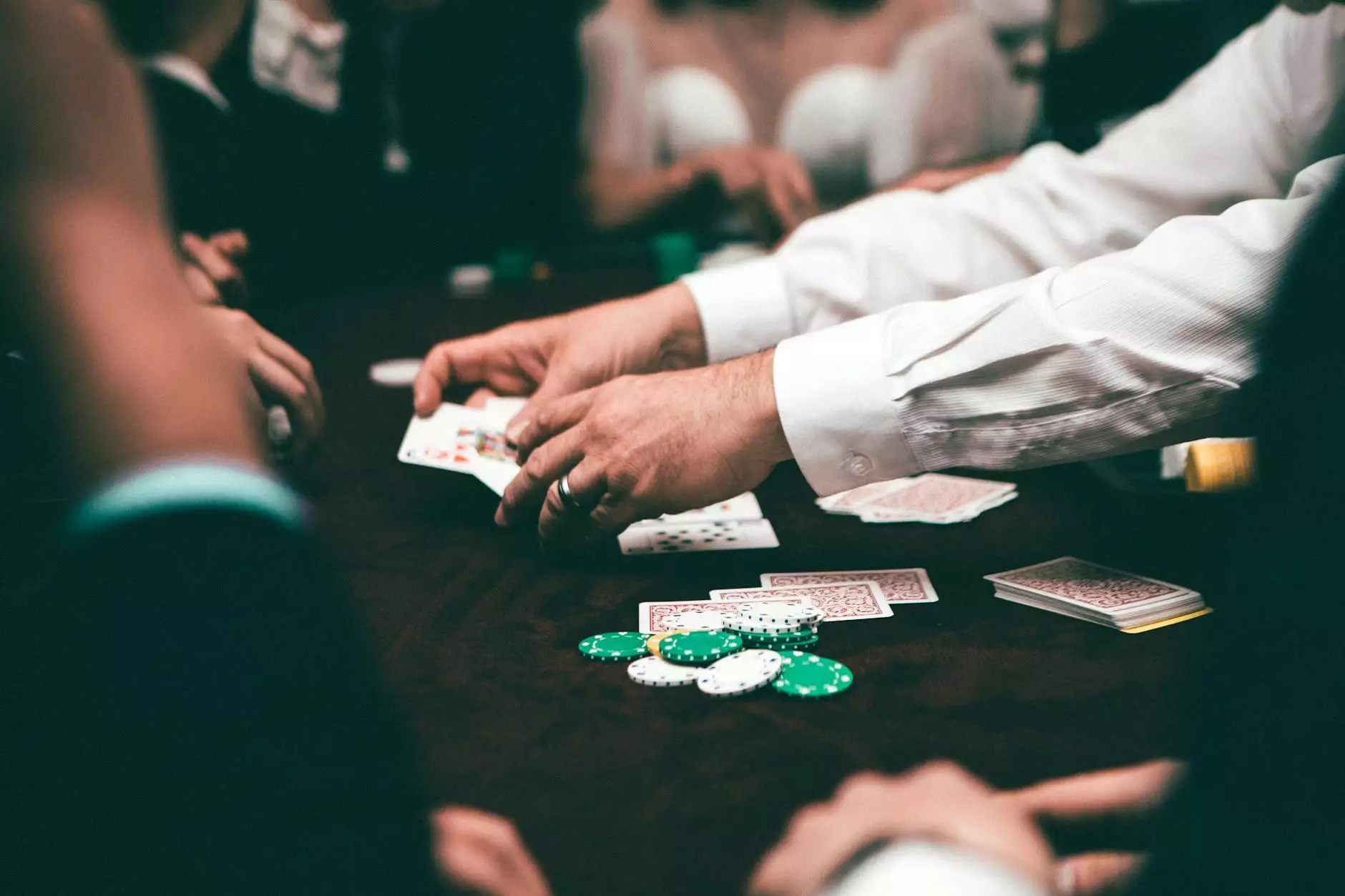 Join a Distinguished Team in the Gambling Industry
Are you looking for an exhilarating career in the world of poker and gambling? The Poker Club at West Houston is a premier establishment that offers a range of exciting career opportunities. Join our distinguished team and embark on a rewarding journey where you can showcase your skills and passion for the game.
Why Choose a Career at The Poker Club at West Houston?
At The Poker Club at West Houston, we strive to create a dynamic and inclusive work environment that fosters growth and provides ample opportunities for professional development. As a leading name in the gambling industry, we offer several compelling reasons to consider a career at our establishment:
1. Exciting and Fast-Paced Environment
Working in the gambling industry, especially in poker, is an exhilarating and fast-paced experience. Each day presents new challenges and opportunities, creating an environment that keeps you engaged and motivated. At The Poker Club at West Houston, we thrive on the energy and excitement of the game and offer our employees a chance to be a part of this dynamic world.
2. Competitive Compensation and Benefits
We believe in recognizing and rewarding the hard work and dedication of our employees. Our competitive compensation packages ensure that you are fairly rewarded for your skills and contributions. Additionally, we provide a comprehensive benefits package that includes health insurance, retirement plans, and other perks designed to support your overall wellbeing.
3. Opportunities for Growth
At The Poker Club at West Houston, we are committed to fostering the growth of our employees. We provide training programs and professional development opportunities to enhance your skills and advance your career within the organization. Take advantage of our mentorship programs and unlock your full potential in the gambling industry.
4. Collaborative and Supportive Team
As a member of our team, you will enjoy working alongside passionate professionals who share a love for the game of poker. We believe that collaboration and teamwork are essential for success, and our supportive work culture ensures everyone feels valued and motivated. Join a community that embraces diversity and encourages innovative thinking.
Current Career Opportunities
The Poker Club at West Houston offers a variety of positions in different areas of our establishment. Here are some of the exciting career opportunities currently available:
Poker Dealer
As a poker dealer at The Poker Club at West Houston, you will be responsible for conducting poker games, ensuring fair play, and creating a welcoming and enjoyable atmosphere for our guests. Strong knowledge of various poker games and excellent customer service skills are required for this role.
Table Games Supervisor
As a table games supervisor, you will oversee the smooth operation of table games, manage dealers, and address any customer concerns or disputes. You will play a critical role in maintaining the integrity of our games and ensuring an exceptional experience for our players.
Marketing Specialist
Our marketing team is instrumental in promoting our poker club and attracting new players. As a marketing specialist, you will develop and execute marketing strategies, manage social media accounts, create engaging content, and collaborate with other departments to drive customer acquisition and retention.
Security Officer
As a security officer at The Poker Club at West Houston, you will be responsible for ensuring the safety and security of our premises and guests. You will monitor surveillance systems, enforce safety protocols, and respond to any incidents or emergencies that may arise.
How to Apply
If you are interested in joining our team and embarking on an exciting career in the gambling industry, please submit your resume and cover letter to our dedicated HR department. We review applications regularly and will reach out to qualified candidates to schedule interviews.
Join The Poker Club at West Houston today and become a part of an industry-leading establishment that values your skills, offers growth opportunities, and provides an unparalleled poker experience for our esteemed players.