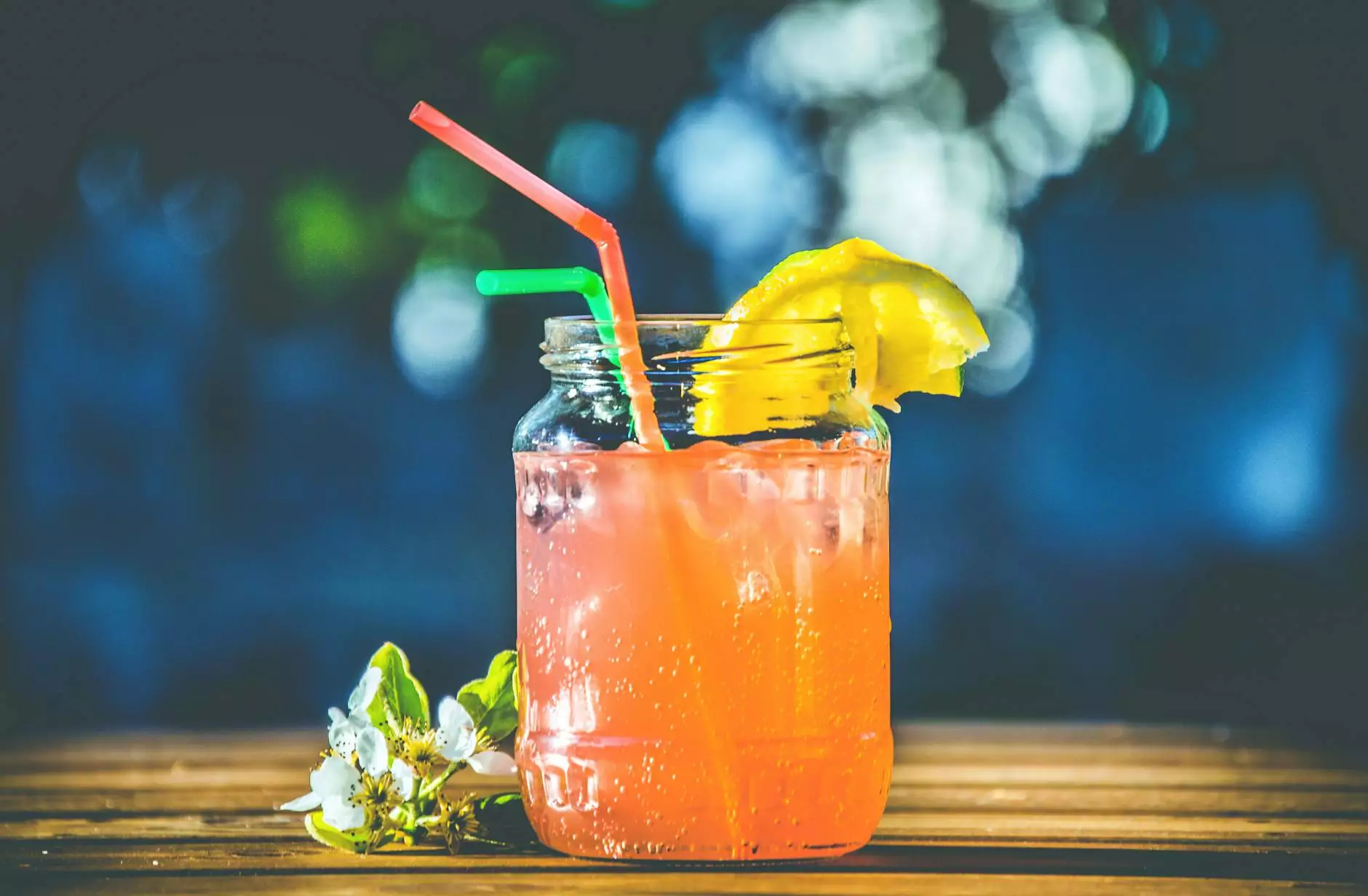 Introduction
Welcome to The Poker Club at West Houston's exclusive Summer Sun Cocktail Recipe. This invigorating concoction brings together the bright flavors of lemon and the aromatic essence of thyme. Elevate your summer experience and enjoy this exquisite cocktail that combines the thrill of our gambling expertise with the refreshing taste of our expertly crafted beverage.
Ingredients
1 oz fresh lemon juice
2 oz vodka
1 oz thyme-infused syrup
Ice cubes
Fresh thyme sprigs for garnish
Instructions
Follow these simple steps to create your own Summer Sun Cocktail:
Fill a cocktail shaker halfway with ice cubes.
Add the fresh lemon juice, vodka, and thyme-infused syrup.
Shake vigorously for about 20 seconds to blend all the flavors together.
Strain the mixture into a chilled cocktail glass.
Garnish with a sprig of fresh thyme to enhance the aroma and presentation.
The Perfect Combination
The Summer Sun Cocktail perfectly represents the essence of The Poker Club at West Houston - a harmonious blend of excitement and relaxation. Our expertly curated gambling experience pairs seamlessly with the refreshing flavors of this beverage, creating an unparalleled indulgence for our esteemed guests.
Handcrafted Elegance
At The Poker Club at West Houston, we pride ourselves on our attention to detail and dedication to excellence. Every cocktail served is meticulously crafted by our skilled mixologists, who masterfully balance the ingredients to create a symphony of flavors. The Summer Sun Cocktail is no exception, with the brightness of lemon and the herbal notes of thyme coming together in a harmonious union.
Unwind and Savor
Escape the summer heat and unwind in the luxurious ambiance of The Poker Club at West Houston. Indulge in the Summer Sun Cocktail, relishing the invigorating burst of citrus and the subtle undertones of thyme that dance across your palate with each sip. Whether you're a poker enthusiast or simply seeking a memorable evening, our extraordinary drink selection and world-class gaming facilities guarantee an unforgettable experience.
Conclusion
Discover the perfect harmony of flavors with our Summer Sun Cocktail recipe, an exquisite fusion of the tangy freshness of lemon and the earthy essence of thyme. As you enjoy our exclusive beverage, allow the flavors to transport you to a realm of leisure and excitement at The Poker Club at West Houston. Join us for an exceptional gaming experience and indulge in the finest cocktails crafted with utmost care and precision.