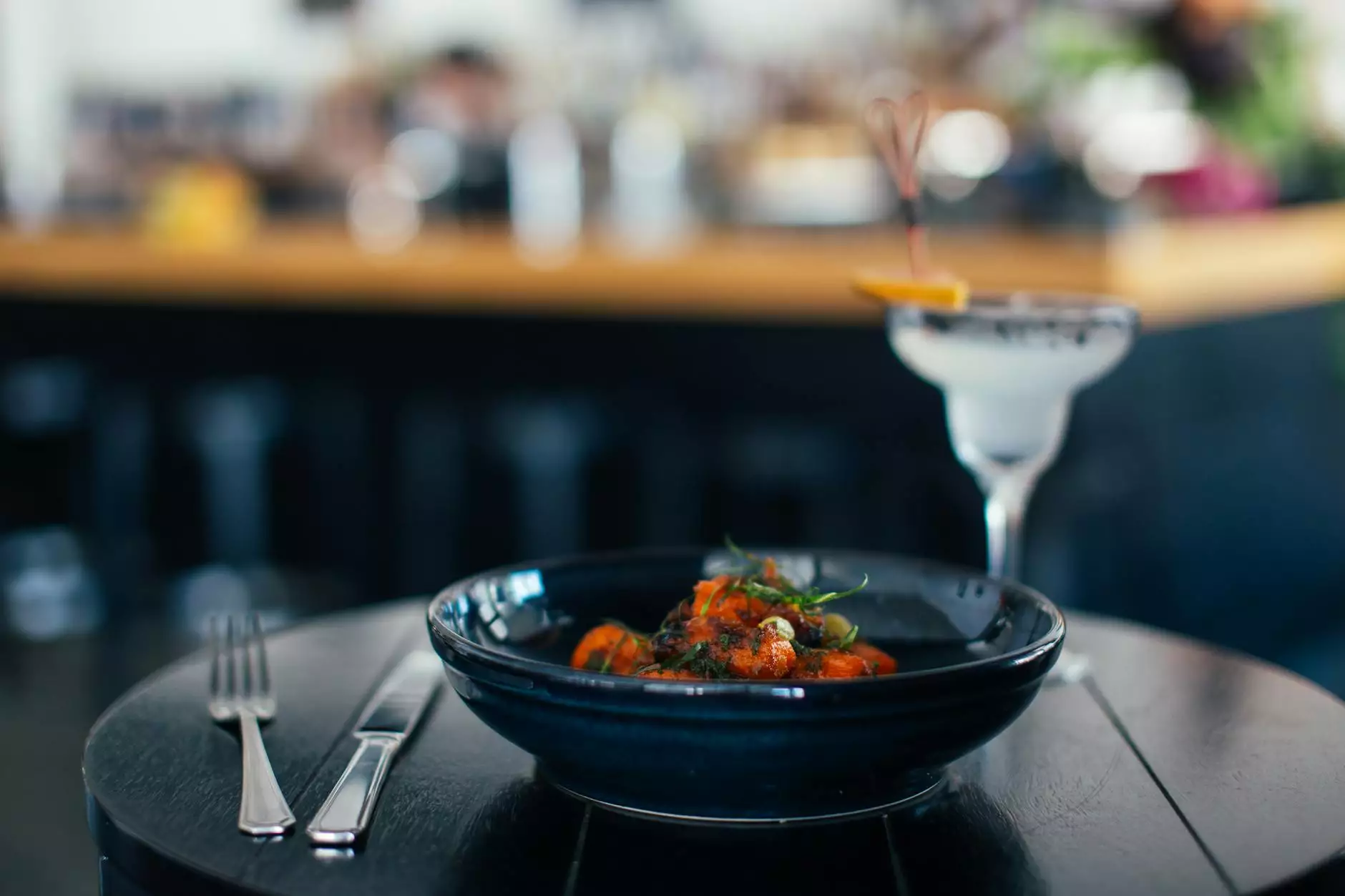 Welcome to The Poker Club at West Houston's blog, where we share our passion for poker and all things entertaining. In this blog post, we are delighted to present to you our exquisite Chocolate Covered Strawberry Martini Cocktail recipe. A blend of indulgence and sophistication, this cocktail is sure to impress your guests and elevate your gatherings to a whole new level.
Captivating the Senses
Indulge your taste buds and tantalize your senses with this decadent and visually stunning cocktail. The combination of rich, creamy chocolate and luscious strawberries creates a harmonious symphony of flavors, making it the perfect choice for any occasion. Whether you're hosting a poker night, intimate dinner party, or simply want to treat yourself after a long day, this cocktail recipe is a must-have in your repertoire.
Ingredients
1 cup of fresh strawberries
1/4 cup of chocolate syrup
2 ounces of vodka
1 ounce of strawberry liqueur
1 ounce of chocolate liqueur
1 ounce of cream or milk
Ice cubes
Whipped cream and chocolate shavings for garnish
Preparation
Start by washing the strawberries and removing the stems. Set aside a few whole strawberries for garnish.
In a blender, combine the remaining strawberries, chocolate syrup, vodka, strawberry liqueur, chocolate liqueur, and cream/milk. Blend until smooth.
Add a handful of ice cubes to the blender and blend again until the mixture is chilled and frothy.
Take your serving glasses and rim them with chocolate syrup. Dip the rimmed glasses in chocolate shavings for an extra touch of elegance.
Pour the blended mixture into the prepared glasses, leaving some space at the top.
Garnish each glass with a dollop of whipped cream and a whole strawberry on the rim.
Your irresistible Chocolate Covered Strawberry Martini Cocktails are now ready to be enjoyed!
Elevating Your Experience
At The Poker Club at West Houston, we believe that every gathering should be exceptional. That's why we're thrilled to share this Chocolate Covered Strawberry Martini Cocktail recipe with you. The exquisite blend of flavors, the beautiful presentation, and the pure indulgence it offers will certainly impress your guests and leave them craving for more.
Imagine sipping on this delightful concoction while enjoying a thrilling game of poker. The elegant ambiance of our club, coupled with this divine cocktail, will transport you to a world of luxury and excitement.
Inspired Entertainment
As a premier destination for poker enthusiasts, our passion extends beyond just the game. We aim to provide a comprehensive and unforgettable experience for all our members and guests. Whether you're a seasoned player or just starting your poker journey, The Poker Club at West Houston is the perfect place to test your skills, connect with fellow players, and create lasting memories.
Join us at The Poker Club at West Houston and indulge in the thrill of the game, the camaraderie among players, and the exceptional service that sets us apart. Let the Chocolate Covered Strawberry Martini Cocktail recipe be your inspiration to elevate your entertainment and make every occasion unforgettable.