3 DIY Holiday Gift Wrapping Ideas
Feb 25, 2019
Handprints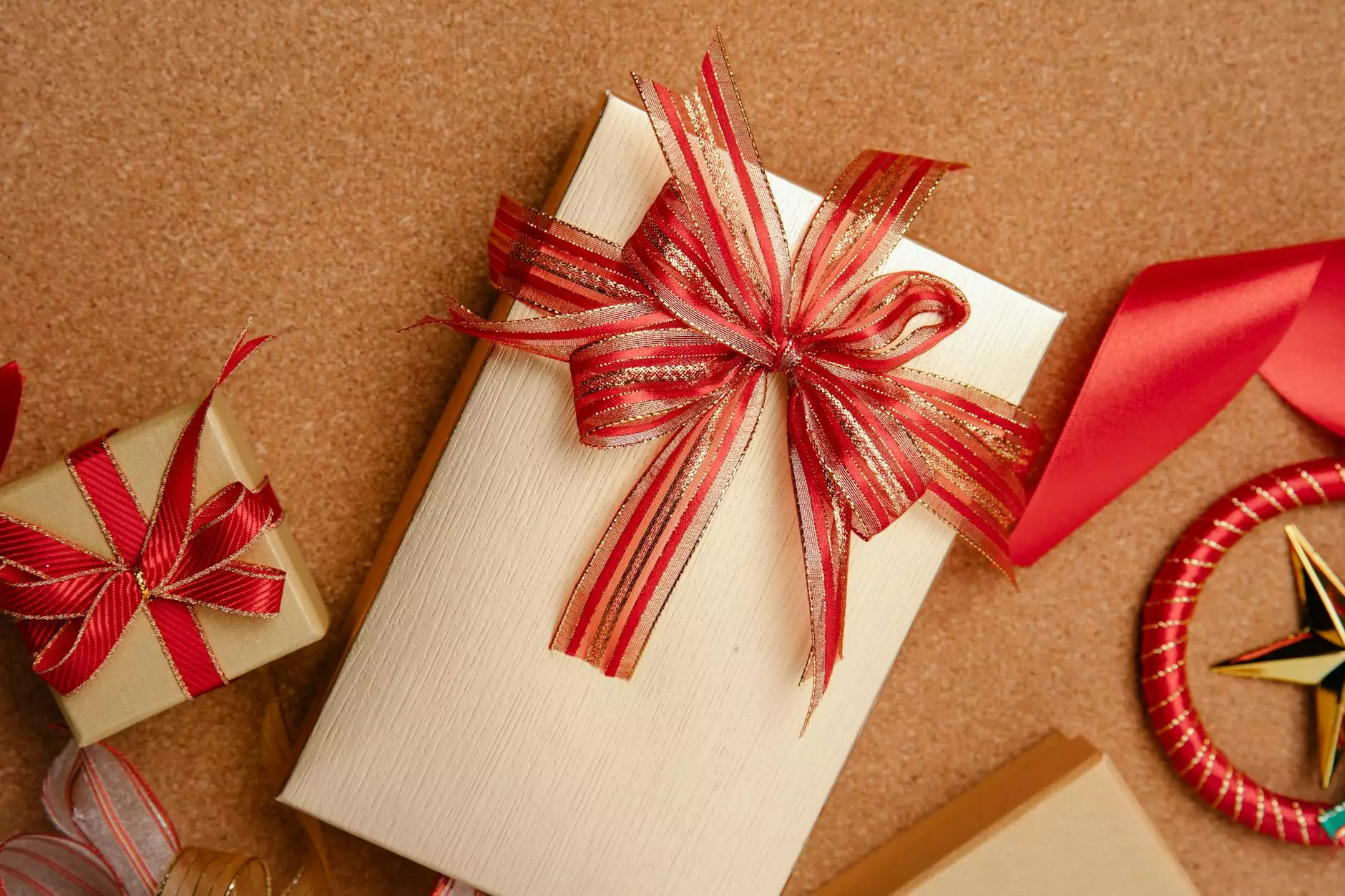 Introduction
Welcome to The Poker Club at West Houston's blog, where we will share with you some exciting DIY gift wrapping ideas perfect for the holiday season. We understand the importance of adding a personal touch to your gifts, so we have curated three unique techniques that will make your presents stand out under the Christmas tree. Let's delve into these creative ideas!
1. Festive Fabric Wrapping
One of our favorite ways to create beautifully wrapped gifts is by using festive fabrics. Start by choosing a holiday-themed fabric pattern that reflects the recipient's taste. Lay the fabric flat on a table and place your gift box in the center. Carefully fold the edges of the fabric over the box, creating neatly wrapped corners. Secure the fabric with a festive ribbon, tying a bow on top for an elegant finish.
2. Nature-inspired Wrapping
Bring the beauty of nature into your gift wrapping by utilizing natural materials. Collect some fallen leaves, pinecones, or sprigs of evergreen from your backyard. Wrap your gift box in plain brown kraft paper, creating a rustic base. Then, attach the natural elements using twine or adhesive. This whimsical approach adds a touch of charm to your presents and makes them truly unique.
3. Personalized Photo Wrapping
Create a heartfelt and personalized gift wrapping by incorporating cherished photographs. Start by printing memorable photos of the gift recipient and secure them onto the gift box using double-sided tape or glue dots. Layer the images creatively, overlapping them for a collage effect. To protect the photos, cover the entire box with transparent adhesive paper or use clear gift bags. The personalized touch will surely bring joy to your loved ones.
Conclusion
Now you have discovered three fantastic DIY gift wrapping ideas to make your presents truly special. Whether you choose festive fabric wrapping, nature-inspired designs, or personalized photo wrapping, your gifts will stand out and evoke delight in the recipient's heart. Remember, the holiday season is all about expressing love and gratitude, and these unique gift wrapping techniques will help you do just that. Get creative and have fun wrapping your gifts with these ideas from The Poker Club at West Houston.