Adult Group Lessons 7/27 - THE CHESS REFINERY
Oct 18, 2022
Chess Refinery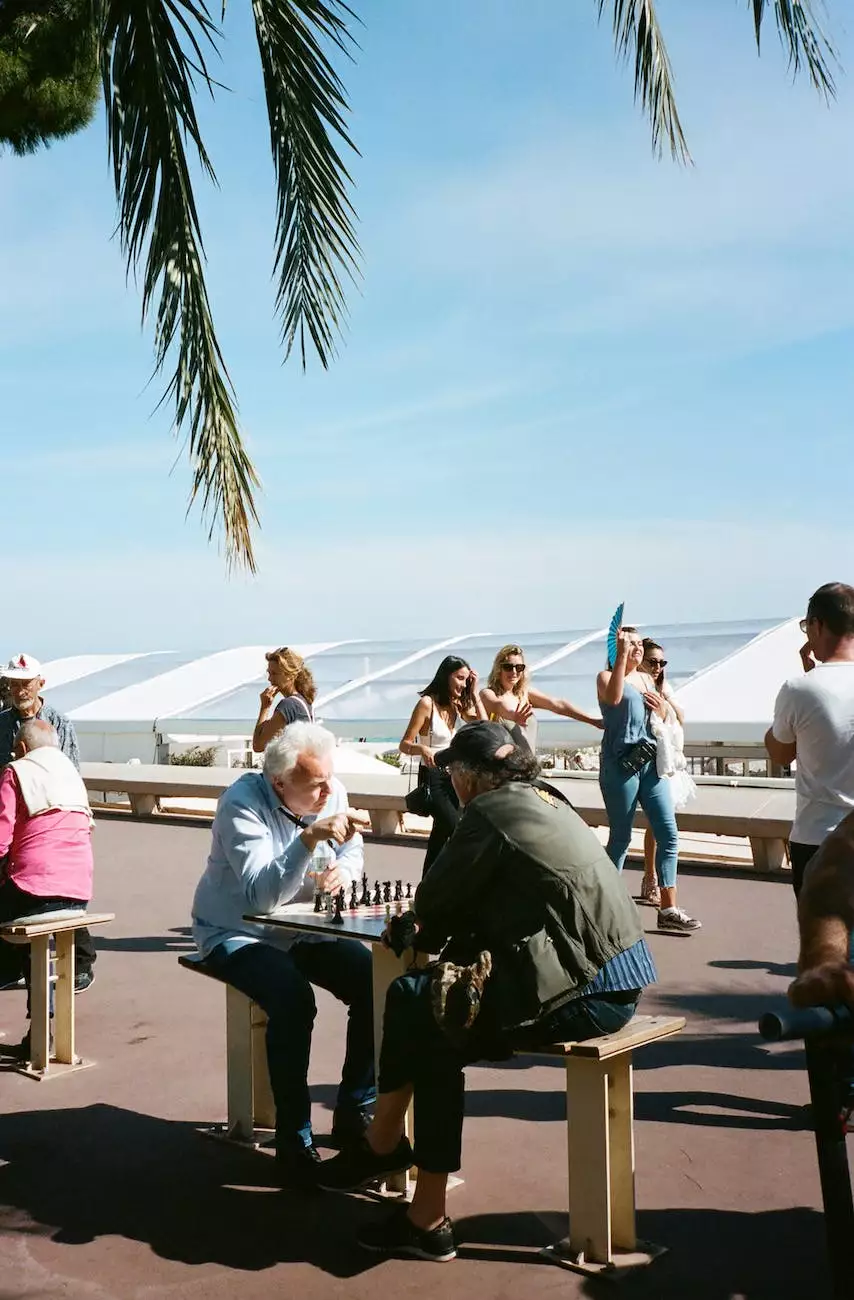 Welcome to The Poker Club at West Houston's "The Chess Refinery" - your premier destination for adult group chess lessons in the West Houston area. Are you passionate about the art of chess and looking to enhance your skills? Look no further! Our expert instructors are committed to helping you unlock your chess potential and bring your gameplay to new heights.
Why Join Our Adult Group Chess Lessons?
At The Chess Refinery, we understand that chess is more than just a game. It is a strategy-oriented intellectual exercise that requires critical thinking, pattern recognition, focus, and decision-making. Our adult group chess lessons are specifically designed to cater to players of all skill levels, from beginners to advanced chess enthusiasts.
By joining our adult group lessons, you will:
Improve your understanding of chess fundamentals and explore advanced techniques
Develop your strategic thinking and problem-solving skills
Enhance your tactical awareness and ability to execute winning moves
Learn from experienced instructors who are passionate about chess
Engage in interactive sessions with fellow chess enthusiasts
Participate in exciting chess tournaments and competitions
Comprehensive Chess Lesson Schedule
Our Adult Group Chess Lessons on 7/27 offer a unique opportunity for chess enthusiasts to engage with like-minded individuals and learn from some of the best in the industry. Here's a breakdown of our lesson schedule:
Lesson 1: Opening Strategies for Beginners (10:00 AM - 11:30 AM)
Start your chess journey on the right foot with a comprehensive lesson on opening strategies. Explore popular opening moves, common pitfalls, and how to establish a strong position on the board from the very beginning.
Lesson 2: Intermediate Tactics and Combinations (12:00 PM - 1:30 PM)
Take your gameplay to the next level with a lesson focused on intermediate tactics and combinations. Discover powerful tactics, combination techniques, and how to exploit your opponent's weaknesses to gain an advantage.
Lesson 3: Advanced Endgame Techniques (2:00 PM - 3:30 PM)
In this advanced lesson, we delve into the intricacies of endgame techniques. Learn how to maneuver your pieces effectively, create winning pawn structures, and master essential endgame principles to secure victory.
Secure Your Spot - Register Today!
Secure your spot in our Adult Group Chess Lessons on 7/27 and embark on a journey of chess mastery. To register, please visit our website or contact our friendly staff at The Poker Club at West Houston.
Don't miss out on this exceptional opportunity to refine your chess skills, meet fellow chess enthusiasts, and explore the fascinating world of strategic gameplay. Join us at The Chess Refinery and become the chess player you've always aspired to be!
© 2021 The Poker Club at West Houston. All rights reserved. | Category: Gambling - Poker