JOIN THE FRATERNITY - The Poker Club at West Houston
Sep 9, 2019
House Bands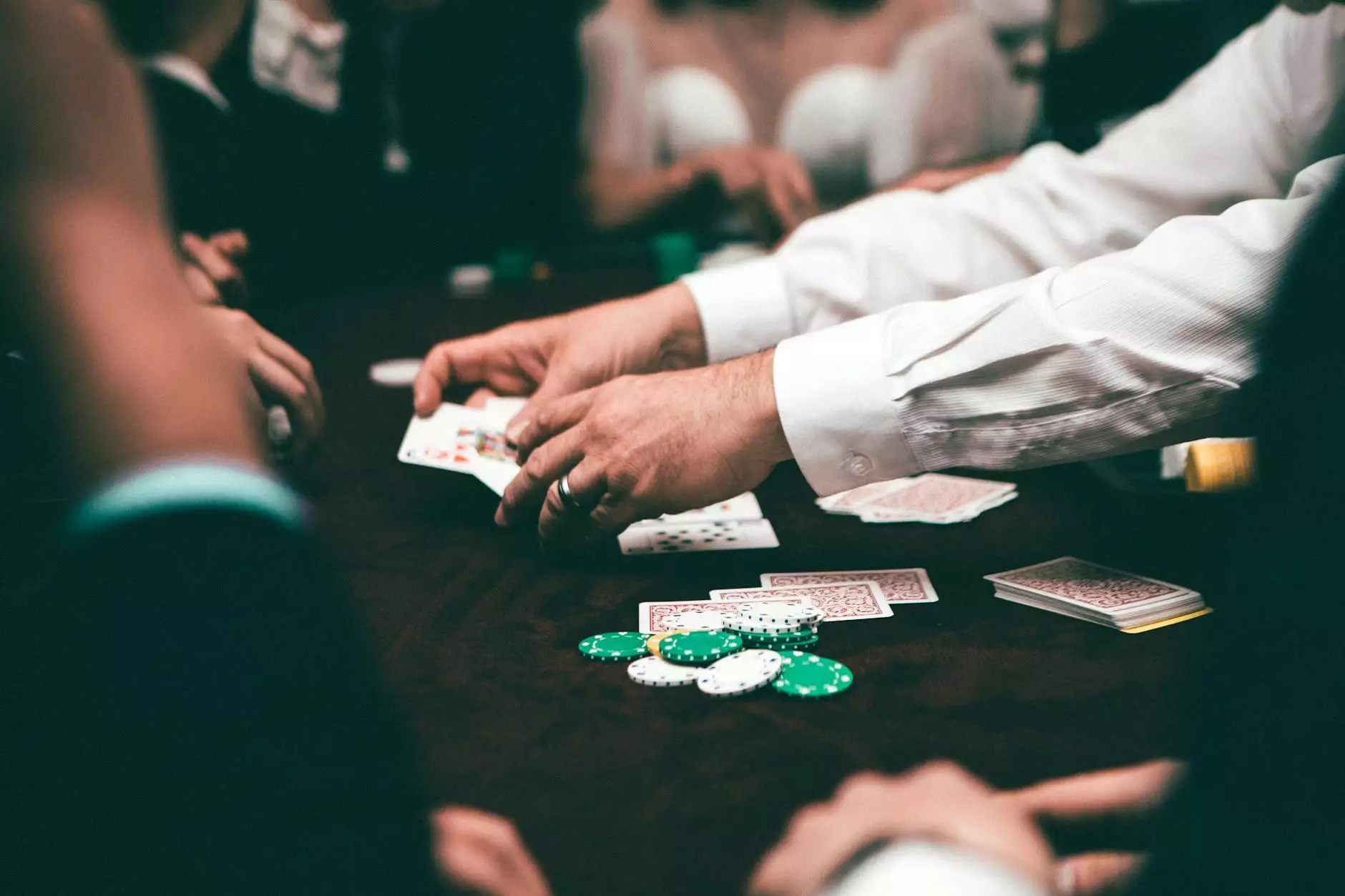 Unlock the Thrills, Rewards, and Prestige
Welcome to The Poker Club at West Houston, where poker enthusiasts gather to enjoy the most exhilarating and rewarding poker experience in town. As the leading destination for passionate poker players, we offer a state-of-the-art facility, a vibrant community, and a range of exclusive benefits for our members.
Elevate Your Poker Game
If you are passionate about poker, we invite you to join our prestigious fraternity. As a member of The Poker Club at West Houston, you gain access to an elevated gambling experience that takes your poker game to new heights. Whether you are a beginner or an experienced player, our club provides a supportive and competitive environment where you can enhance your skills, learn from fellow players, and share your love for the game.
Unrivaled Facilities and Amenities
Our club is equipped with top-notch facilities designed to provide the ultimate poker experience. From modern tables and comfortable chairs to a professional-grade ambiance, every detail has been taken into account to ensure your complete satisfaction. Our club is conveniently located in West Houston, making it easily accessible and the perfect destination for local enthusiasts.
Exclusive Rewards and Privileges
By joining our fraternity, you unlock a world of exclusive rewards and privileges. We believe in rewarding our members for their loyalty and passion for the game. As a member of The Poker Club at West Houston, you will gain access to special promotions, tournaments, and events tailored exclusively for our members. Prepare to be treated like a VIP as you indulge in the thrilling world of poker.
A Thriving Poker Community
At The Poker Club at West Houston, you will become part of a thriving poker community. Connect with like-minded individuals who share your passion for the game, exchange strategies, and build lasting friendships. Our club hosts regular poker nights, where you can join tournaments, compete against talented players, and showcase your skills. With a welcoming atmosphere and a strong sense of camaraderie, our community is an essential part of the poker experience we offer.
Unforgettable Tournaments and Events
Prepare for an array of unforgettable tournaments and events at The Poker Club at West Houston. From thrilling cash games to prestigious tournaments, our club provides a variety of opportunities for players of all skill levels. Immerse yourself in the excitement of competitive poker, put your skills to the test, and experience the thrill of victory. Our regular events create an electric atmosphere, where every hand dealt could change your destiny.
Join the Fraternity Today
Are you ready to take your poker game to the next level? Join The Poker Club at West Houston today and unlock a world of thrills, rewards, and prestige. Embrace the camaraderie of our poker community, enjoy our state-of-the-art facilities, and take advantage of exclusive privileges. Sign up now and become part of the ultimate gambling fraternity in Houston.
Contact Us
If you have any questions or need assistance with joining The Poker Club at West Houston, our dedicated team is here to help. Contact us at [insert contact information] or visit our club's website to explore more about what we offer. We look forward to welcoming you into our poker fraternity!