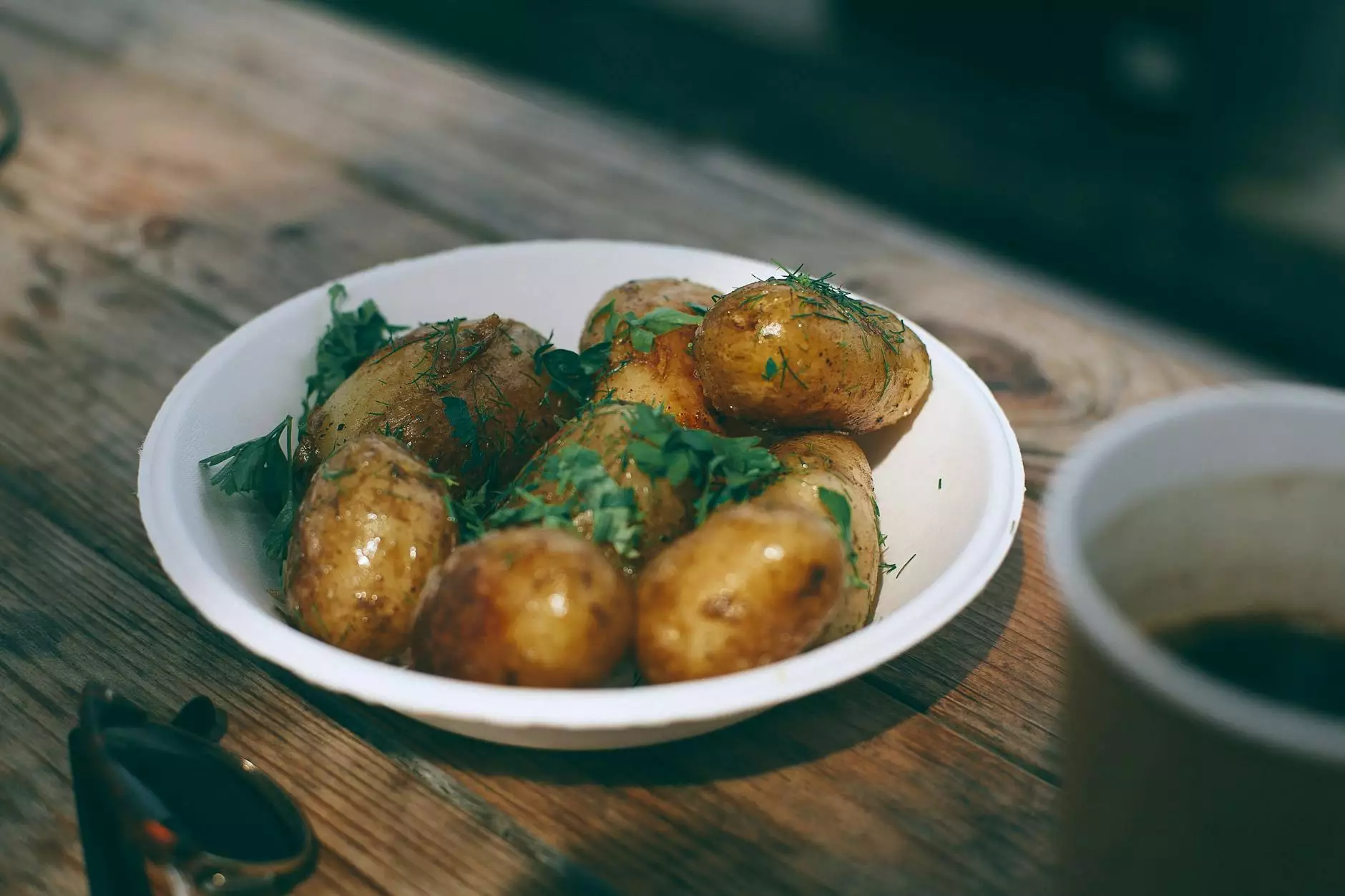 Introduction
Welcome to the delightful world of Honey Chipotle Roasted Potatoes and Apples recipe brought to you by The Poker Club at West Houston. If you are a fan of exquisite flavors and gourmet cooking, then you are in for a real treat.
The Perfect Blend of Flavors
Our Honey Chipotle Roasted Potatoes and Apples recipe is designed to tantalize your taste buds with a perfect blend of sweet and spicy flavors. The sweetness of the apples complements the smoky spiciness of chipotle, creating a delightful harmony that will leave you craving for more.
Ingredients
2 pounds of potatoes, washed and diced
2 apples, cored and sliced
2 tablespoons of honey
1 tablespoon of olive oil
1 teaspoon of chipotle powder
1 teaspoon of garlic powder
Salt and pepper to taste
Preparation
To begin, preheat your oven to 400°F (200°C). In a large mixing bowl, combine the diced potatoes and sliced apples. Drizzle with olive oil and honey, then sprinkle with chipotle powder, garlic powder, salt, and pepper. Toss well to ensure all ingredients are evenly coated.
Spread the potato and apple mixture onto a baking sheet, making sure they are in a single layer. This will allow them to roast evenly and develop a lovely golden color.
Place the baking sheet in the preheated oven and roast for approximately 25-30 minutes, or until the potatoes are tender and lightly crispy. Make sure to stir the mixture halfway through cooking to ensure even browning.
A Perfect Side Dish for any Occasion
Whether you are hosting a poker night, a family gathering, or simply looking for a delicious side dish to complement your meal, our Honey Chipotle Roasted Potatoes and Apples recipe is the ideal choice. The combination of flavors and textures will impress your guests and elevate any dining experience.
Serving Suggestions
This delightful dish pairs perfectly with grilled meats, roasted chicken, or even as a standalone vegetarian option. The smoky and sweet notes from the chipotle and honey will elevate any main course. Serve it as a side dish or a hearty appetizer, and watch your guests' faces light up with delight.
Conclusion
Indulge in the mouthwatering flavors of our Honey Chipotle Roasted Potatoes and Apples recipe, lovingly crafted by The Poker Club at West Houston. The perfect combination of sweet apples, spicy chipotle, and well-seasoned potatoes will enchant your taste buds and leave you wanting more. Impress your guests, delight your family, and elevate your culinary prowess by mastering this delectable recipe. Enjoy the art of cooking, and savor each and every bite of this extraordinary dish.