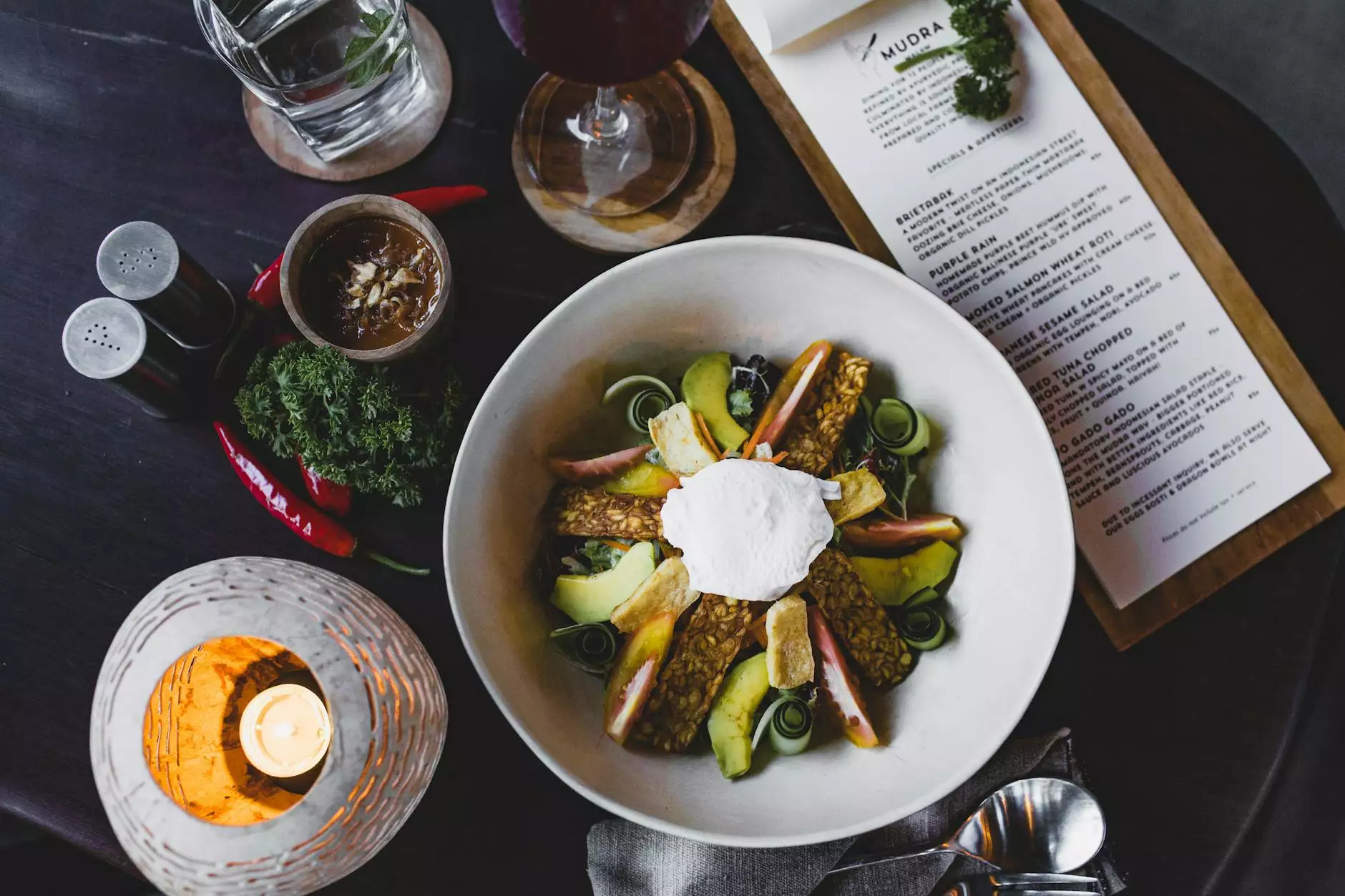 Are you ready to take your breakfast to the next level? Then you've come to the right place! The Poker Club at West Houston introduces the delectable Baja Avocado Toast with Fried Egg recipe. Get ready for a burst of flavors that will leave you craving for more!
The Perfect Combination
Avocado toast has become a beloved breakfast staple around the world, and for good reason. It's a simple yet versatile dish that can be customized to suit your taste buds. At The Poker Club at West Houston, we take it a step further by adding a fried egg and a touch of Baja-inspired ingredients to create a truly unforgettable dish.
Imagine biting into a crispy yet creamy avocado toast topped with a perfectly fried egg. The richness of the yolk combines with the freshness of the avocado, creating a heavenly balance of flavors. The Baja-inspired twist adds a zesty kick to the traditional recipe, making every bite a delightful experience.
Your Guide to Breakfast Bliss
Now, let's dive into the step-by-step process of creating this mouthwatering masterpiece:
Gather Your Ingredients

Make sure you have the following ingredients ready:
Ripe avocados
Fresh eggs
Sourdough bread
Red onion
Cherry tomatoes
Cilantro
Lime
Extra virgin olive oil
Salt and pepper
Jalapeno (optional)
Toast the Bread
Start by toasting your sourdough bread until it reaches a perfect crisp texture. You can either use a toaster or toast the bread in a pan with a drizzle of olive oil.
Prepare the Avocado Slices
While the bread is toasting, slice the ripe avocados and gently mash them with a fork. Add a squeeze of lime juice, salt, and pepper to enhance the flavor.
Fry the Eggs
In a separate pan, heat some olive oil and crack the fresh eggs, making sure to keep the yolks intact. Cook the eggs over medium heat until the whites are set and the yolks are still slightly runny.
Assemble with a Baja Twist
Take your toasted sourdough bread and spread a generous amount of mashed avocado on each slice. Top it off with a perfectly fried egg. Then, add thinly sliced red onion, halved cherry tomatoes, and a sprinkle of chopped cilantro. For an extra kick, you can add some sliced jalapenos.
Savor and Enjoy
Now comes the best part—take a moment to admire your creation and then dig in! Each bite will transport you to a coastal paradise with its explosion of flavors.
Elevate Your Breakfast Experience
At The Poker Club at West Houston, we believe that breakfast should be more than just a meal. It should be an experience. Our Baja Avocado Toast with Fried Egg recipe promises to elevate your mornings and start your day on a delicious note. Whether you're a seasoned poker player or a newbie, this culinary delight is sure to satisfy your appetite!
So why settle for ordinary breakfasts when you can indulge in the extraordinary? Try our Baja Avocado Toast with Fried Egg recipe and discover a new level of breakfast bliss. Visit The Poker Club at West Houston's blog to find more enticing recipes and exciting updates from the world of gambling and poker.