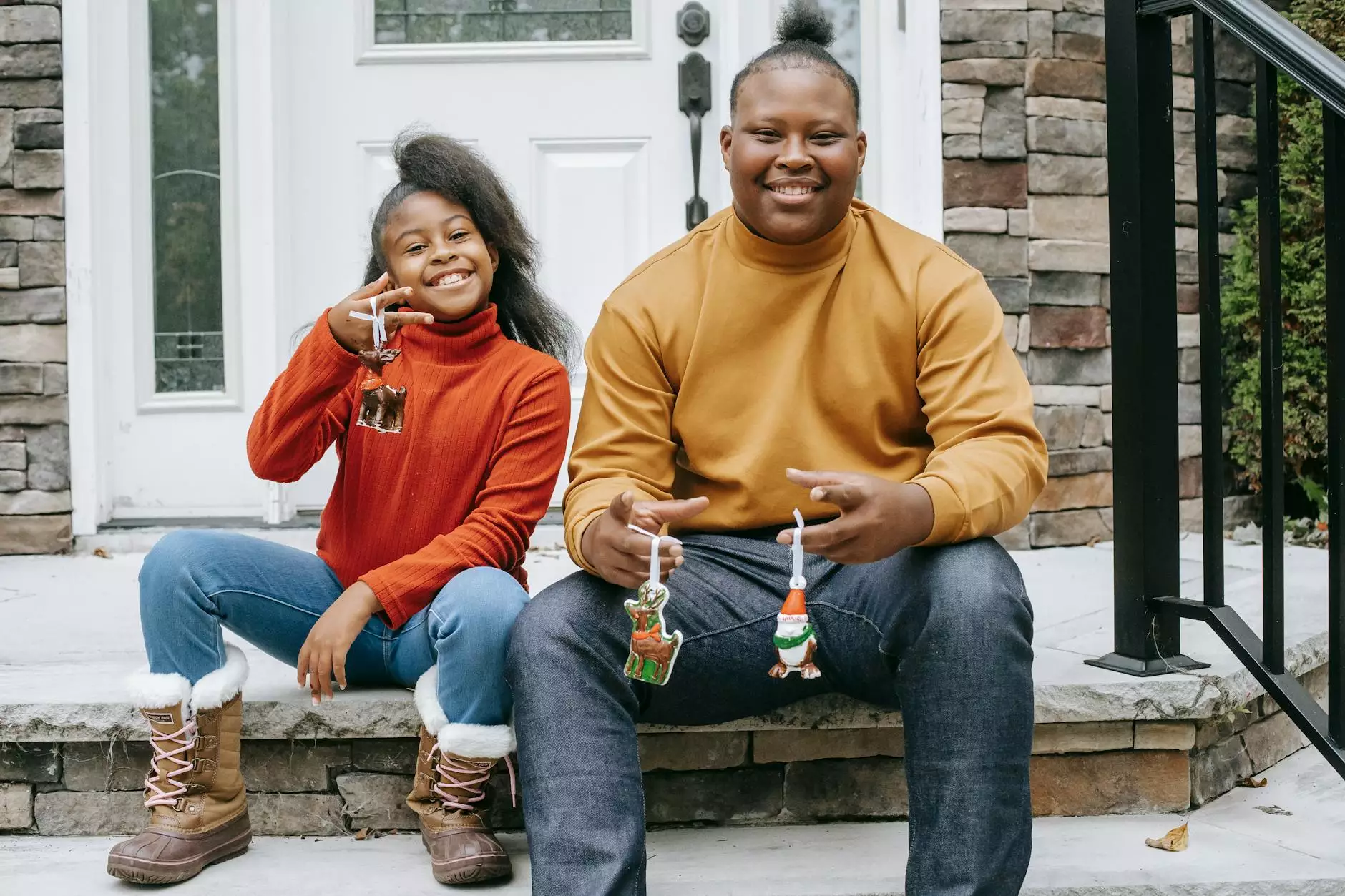 Introduction
Welcome to The Poker Club at West Houston's blog, where we share exciting ideas and projects to help you unleash your creativity. In this article, we will guide you through the process of creating beautiful DIY clay gift tags that will add a personalized touch to your presents.
The Importance of Personalized Gift Tags
Gift giving is an expression of love, appreciation, and thoughtfulness. Adding a personal touch to your gifts makes them more special and meaningful. With DIY clay gift tags, you can create unique designs, incorporate personalized messages, and even customize the shapes to match the recipient's interests or hobbies.
Materials Required
Clay: Choose a clay that is suitable for air-drying or baking.
Rolling Pin: This will help you flatten the clay evenly.
Cookie Cutters: Select various shapes and sizes based on your preferences.
Alphabet Stamps: These will allow you to add personalized messages.
Twine or Ribbon: Essential for attaching the tags to your gifts.
Acrylic Paints: Use different colors to bring your designs to life.
Paintbrushes: Fine brushes for detailed painting.
Clear Varnish (Optional): This will protect the clay and give it a glossy finish.
Step-by-Step Guide
Step 1: Prepare Your Workstation
Ensure you have a clean and well-lit space. Lay out all the materials mentioned above for easy access.
Step 2: Knead and Roll the Clay
Take a small portion of the clay and knead it to make it pliable. Use the rolling pin to flatten the clay to your desired thickness. Avoid rolling it too thin as it may break.
Step 3: Cut Out the Tags
Using the cookie cutters, cut out tag shapes from the rolled clay. Make sure you have enough tags for the number of gifts you plan to give. You can experiment with different shapes for added variety.
Step 4: Add Personalized Messages
Using the alphabet stamps, gently press them onto the clay to form words or initials. You can choose the recipient's name, a special message, or any other sentiment you want to convey.
Step 5: Make Holes for the String
With the help of a toothpick or a small straw, create holes near the top of each tag. These holes will serve as the attachment points for the twine or ribbon.
Step 6: Let the Clay Dry
If you are using air-drying clay, place the tags on a flat surface and let them dry completely. This may take a few hours to a few days, depending on the brand and thickness of the clay. If you are using oven-bake clay, follow the instructions provided by the manufacturer.
Step 7: Paint and Decorate
Once the clay tags are dry, it's time to bring them to life with colors. Use acrylic paints and fine brushes to paint intricate designs or add accents. Get creative and let your imagination run wild!
Step 8: Apply Varnish (Optional)
If you want to protect the clay and enhance its appearance, apply a layer of clear varnish. This step is optional but recommended for a professional finish.
Step 9: Attach the Tags to Your Gifts
Once the paint or varnish is dry, thread a piece of twine or ribbon through the holes you created earlier. Tie the tags securely to your gifts, and voila! Your personalized DIY clay gift tags are ready to impress.
Conclusion
Crafting your own DIY clay gift tags allows you to add a personal touch to every present you give. With our step-by-step guide, you can create unique and memorable tags that will make your loved ones feel truly special. So, unleash your creativity, get your hands dirty, and experience the joy of making something beautiful for someone you care about. Join The Poker Club at West Houston's blog for more exciting crafting ideas and projects!