The Antoni Gaudi Buildings of Barcelona
Jul 17, 2022
History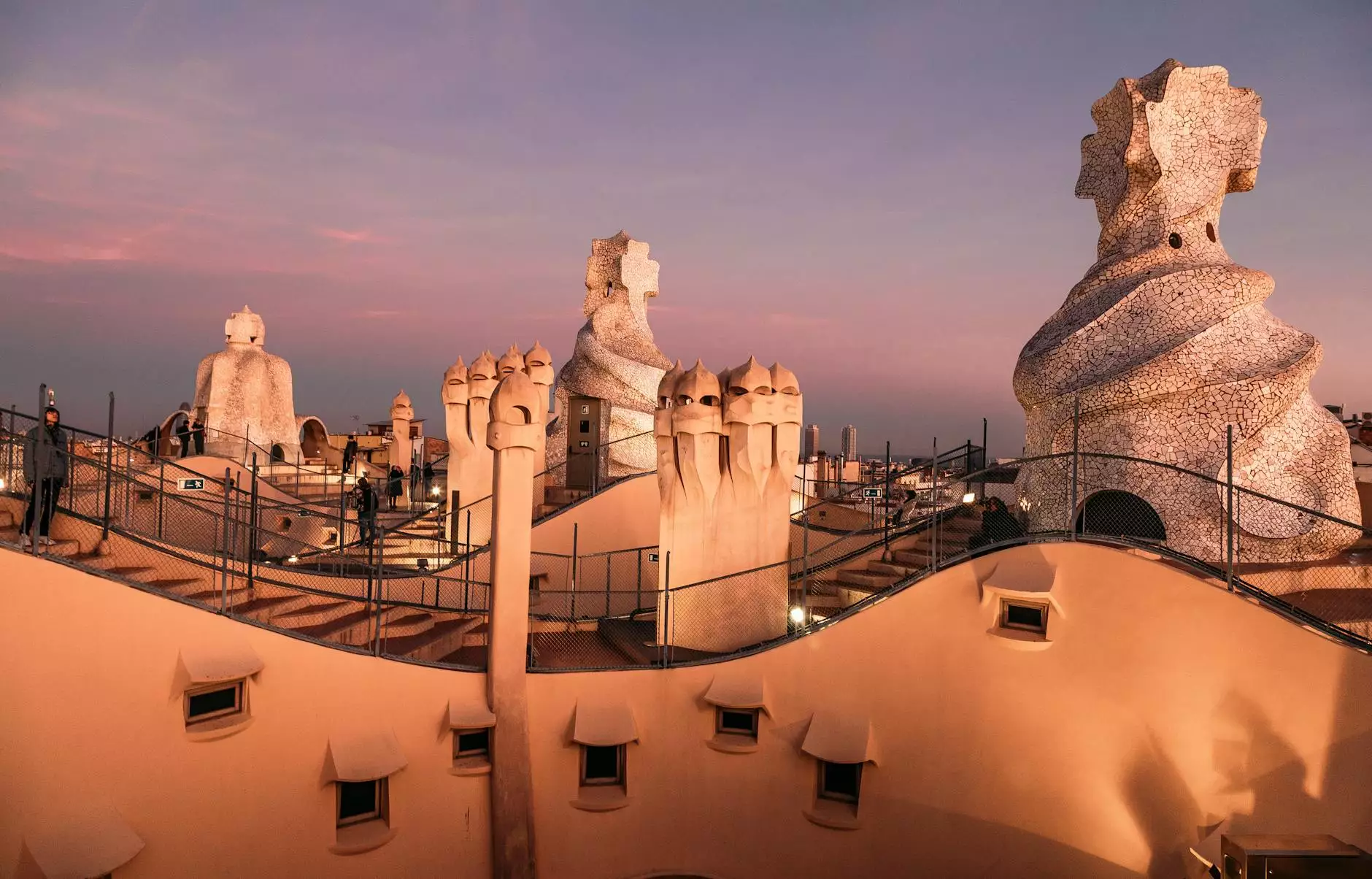 Introduction
Barcelona, the vibrant capital city of Catalonia, Spain, is renowned for its exquisite architecture. One name that stands out prominently when discussing architectural marvels in Barcelona is Antoni Gaudi. His distinctive style and visionary approach revolutionized the field, making him one of the most influential figures in the history of architecture. This page aims to delve into some of Gaudi's most famous buildings in Barcelona, showcasing their beauty, historical significance, and inviting you to explore them yourself.
Sagrada Familia
Gaudi's most iconic creation, the Sagrada Familia, towers above the Barcelona skyline. This colossal basilica, still under construction, captures the essence of Gaudi's unique style with its intricate facades, soaring spires, and vibrant stained glass windows. Inside, the interplay of light and space creates a celestial atmosphere that leaves visitors in awe. A visit to Barcelona would be incomplete without experiencing the grandeur of the Sagrada Familia.
Park Güell
Venture into the whimsical world of Park Güell, a public park showcasing Gaudi's artistic genius. The park features fascinating architectural elements, such as colorful mosaics, curvilinear forms, and playful sculptures. Wander through the enchanting paths, bask in the panoramic views of Barcelona, and immerse yourself in Gaudi's imaginative designs. Park Güell is not only a testament to Gaudi's creativity but also a UNESCO World Heritage Site.
Casa Batlló
One of Gaudi's most imaginative residential buildings, Casa Batlló mesmerizes visitors with its organic shapes, undulating facade, and vibrant colors. The building represents Gaudi's profound understanding of nature, with its skeletal balconies resembling the jaws of a mythical creature. Step inside to discover the lavish interior adorned with intricate details and lavish motifs. Casa Batlló showcases Gaudi's ability to blend functionality with artistic expression seamlessly.
Casa Milà (La Pedrera)
Casa Milà, also known as La Pedrera, is an architectural masterpiece, recognized as a UNESCO World Heritage Site. Its undulating stone facade and wrought-iron balconies capture attention from afar. Inside, experience the remarkable interior courtyards and visit the Espai Gaudi, a museum dedicated to Gaudi's life and work. From the rooftop terrace, enjoy sweeping views of Barcelona while marveling at the sculptural chimneys, giving the building an otherworldly appearance.
Casa Vicens
For a glimpse into Gaudi's early works, visit Casa Vicens, one of his first significant commissions. This vibrant, Moorish-inspired house showcases Gaudi's experimentation with color, texture, and decorative elements. Explore the intricate details, from the ceramic tiles to the ornate ironwork and discover the unique fusion of architectural styles that makes Casa Vicens a hidden gem in Barcelona.
Crypt of the Church of Colònia Güell
Tucked away in the suburb of Colònia Güell, the Crypt of the Church stands as an unfinished masterpiece. Commissioned by Gaudi's patron, Eusebi Güell, this crypt showcases innovative architectural techniques that would later shape Gaudi's iconic style. The columns, arches, and skylights reveal a glimpse into the genius mind of Gaudi. Experience the tranquil ambiance and appreciate the raw beauty of this hidden gem.
Conclusion
Antoni Gaudi's buildings in Barcelona are a testament to his extraordinary vision and unparalleled creativity. Each structure is a symphony of shapes, colors, and functionality, captivating visitors from around the world. The Sagrada Familia, Park Güell, Casa Batlló, Casa Milà, Casa Vicens, and the Crypt of the Church of Colònia Güell are architectural masterpieces that embody Gaudi's genius. Immerse yourself in the magic of Barcelona and explore his awe-inspiring works that continue to shape the city's skyline and inspire artists and architects alike.