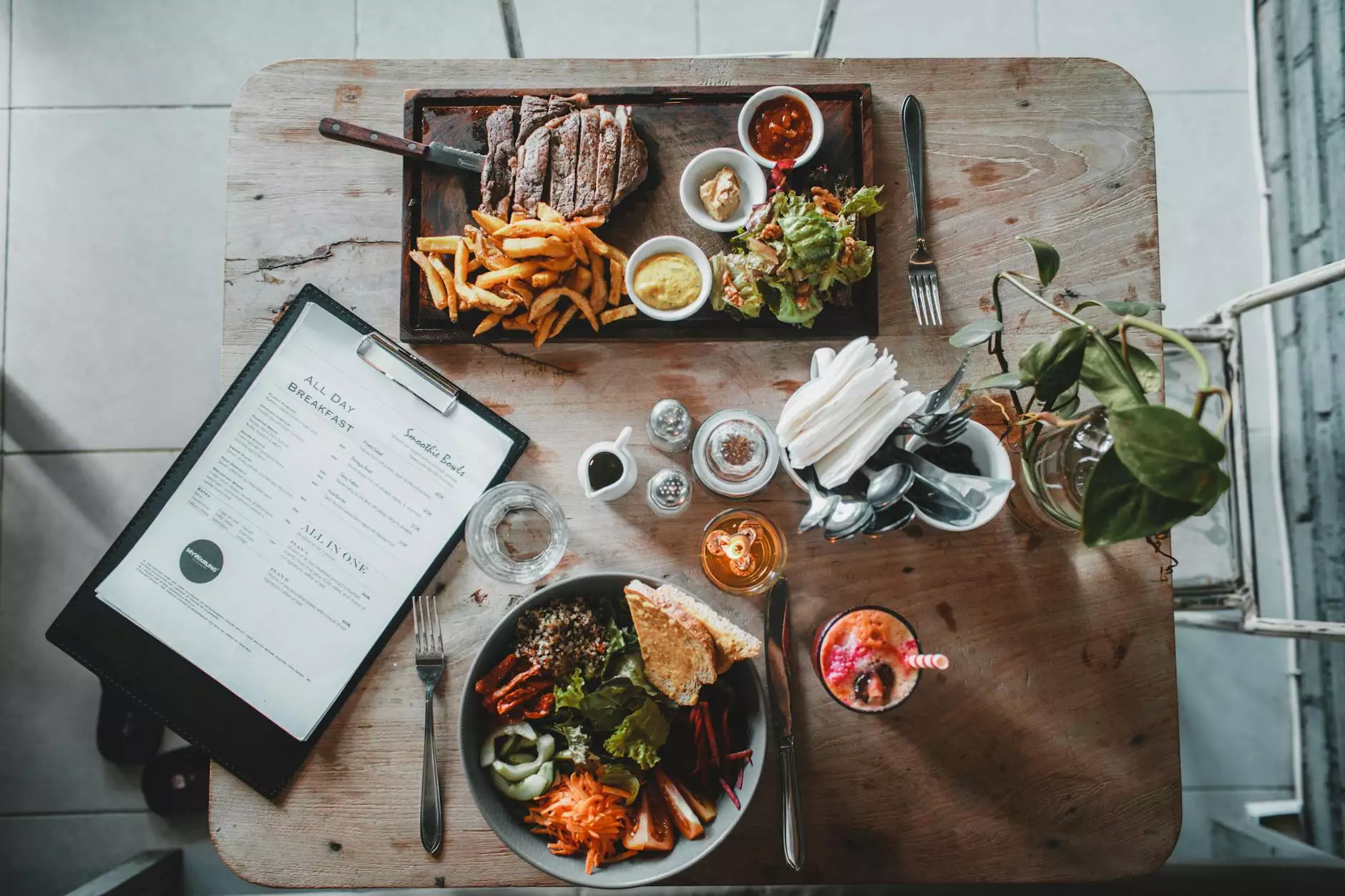 Introduction
Welcome to The Poker Club at West Houston, your ultimate destination for gambling excitement and exquisite culinary experiences. In this article, we are delighted to share with you our Simple Garlic Steak Marinade Recipe, a dish that is sure to tickle your taste buds and impress your guests!
The Perfect Blend of Flavors
Our Simple Garlic Steak Marinade Recipe is designed to elevate the natural flavors of the steak, making it tender, juicy, and bursting with deliciousness. The marinade combines the rich and robust taste of garlic with other carefully selected ingredients to create a symphony of flavors that will leave you craving for more.
Ingredients
2 lbs of your favorite cuts of steak (ribeye, New York strip, or tenderloin)
4 cloves of garlic, minced
1/4 cup soy sauce
2 tablespoons olive oil
1 tablespoon Worcestershire sauce
1 tablespoon Dijon mustard
1 tablespoon brown sugar
1 teaspoon ground black pepper
1/2 teaspoon salt
Instructions
In a small bowl, combine the minced garlic, soy sauce, olive oil, Worcestershire sauce, Dijon mustard, brown sugar, black pepper, and salt.
Place the steak in a resealable plastic bag and pour the marinade over it. Ensure the steak is fully coated in the marinade.
Seal the bag, removing as much air as possible, and refrigerate for at least 2 hours, or preferably overnight. This allows the flavors to penetrate the meat and infuse it with deliciousness.
Preheat your grill to medium-high heat.
Remove the steak from the marinade, allowing any excess marinade to drip off.
Place the steak on the hot grill and cook to your desired level of doneness, usually around 4-6 minutes per side for medium-rare. Adjust the cooking time based on your personal preference and the thickness of the steak.
Once done, remove the steak from the grill and let it rest for a few minutes before slicing, to allow the juices to redistribute and the flavors to settle.
Serve the steak with your favorite sides, such as grilled vegetables, roasted potatoes, or a fresh salad.
Enjoy the mouthwatering flavors of our Simple Garlic Steak Marinade Recipe, and savor every bite!
Conclusion
At The Poker Club at West Houston, we take pride in providing not only an exceptional gambling experience but also delectable dishes that satisfy even the most discerning palate. Our Simple Garlic Steak Marinade Recipe is a testament to this commitment, delivering a dish that is simple to prepare yet stunning in taste. Impress your guests, tantalize your taste buds, and create unforgettable memories with this remarkable recipe. Visit us at The Poker Club at West Houston and indulge in the perfect blend of gambling excitement and culinary excellence!