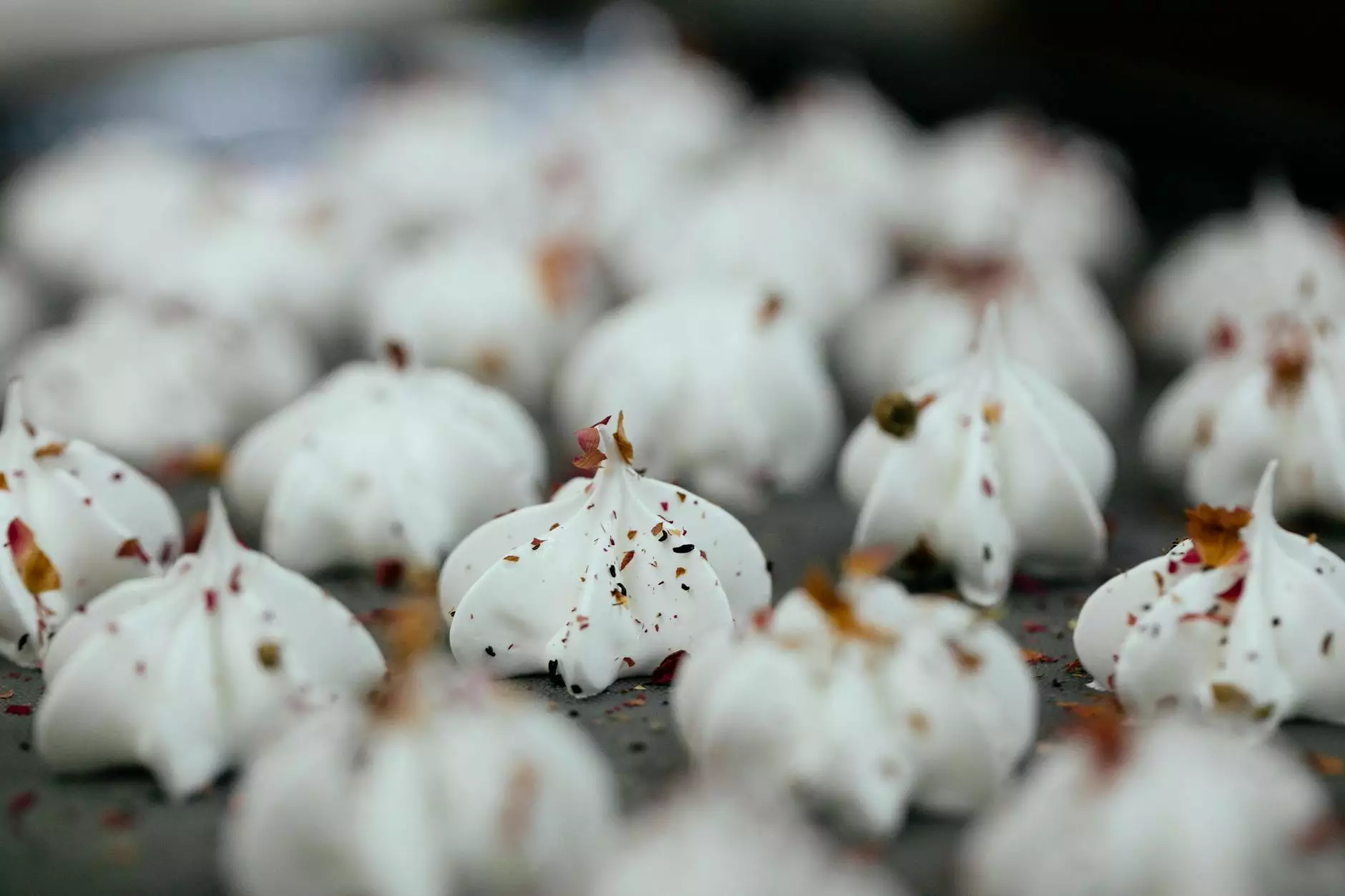 Introduction
Welcome to The Poker Club at West Houston's delightful recipe for Red Velvet Cherry Kiss Cookies! Our expert team has crafted the perfect combination of flavors to create a treat that will satisfy your sweet tooth and leave you craving for more.
Why Choose Our Red Velvet Cherry Kiss Cookies?
When it comes to indulgent desserts, our Red Velvet Cherry Kiss Cookies stand out from the crowd. Here's why:
Unmatched Taste: Our recipe combines the rich flavors of red velvet and cherry to create a cookie that is both decadent and delicious. Each bite is a heavenly experience.
Perfect Texture: These cookies have a soft and chewy texture that perfectly complements the melt-in-your-mouth sensation. Perfectly balanced with a slight crunch on the outside, they are a delight to savor.
Eye-Catching Presentation: Topped with a glowing cherry kiss, these cookies not only taste amazing but also look visually stunning. They are sure to impress your guests or make for a stunning dessert centerpiece.
Easy to Make: Our step-by-step recipe guide ensures that anyone, regardless of their baking expertise, can successfully create these delightful cookies. You don't need to be a pastry chef to enjoy these mouthwatering treats.
Ingredients
To create these Red Velvet Cherry Kiss Cookies, you will need the following ingredients:
1 cup of all-purpose flour
¼ cup of unsweetened cocoa powder
½ teaspoon of baking powder
¼ teaspoon of salt
½ cup of unsalted butter, softened
¾ cup of granulated sugar
1 large egg
1 teaspoon of vanilla extract
1 tablespoon of red food coloring
12 maraschino cherries, drained and patted dry
¼ cup of powdered sugar for dusting
Instructions
Follow these simple steps to bake your own batch of Red Velvet Cherry Kiss Cookies:
In a mixing bowl, whisk together the flour, cocoa powder, baking powder, and salt. Set aside.
In another bowl, cream together the softened butter and granulated sugar until light and fluffy.
Add the egg, vanilla extract, and red food coloring to the butter mixture. Mix until well combined.
Gradually add the dry ingredients mixture to the butter mixture, mixing until a smooth dough forms.
Cover the dough and refrigerate for at least 1 hour.
Preheat your oven to 350°F (175°C) and line a baking sheet with parchment paper.
Take about 1 tablespoon of dough and flatten it slightly. Place a maraschino cherry in the center and wrap the dough around it, rolling it into a smooth ball.
Repeat this process with the remaining dough and cherries.
Place the cookie dough balls onto the prepared baking sheet, leaving some space between each.
Bake for 10-12 minutes or until the edges are set. The centers may still be slightly soft, but they will firm up as the cookies cool.
Remove from the oven and allow the cookies to cool on the baking sheet for a few minutes.
Transfer the cookies to a wire rack to cool completely.
Once cooled, dust the cookies with powdered sugar for an extra touch of sweetness.
Join The Poker Club at West Houston
At The Poker Club at West Houston, we offer more than just delicious recipes. We are a leading gambling and poker community that provides an unforgettable experience for enthusiasts and beginners alike.
With a wide range of poker games, expert dealers, and a luxurious atmosphere, we strive to create the ultimate gaming destination for our members.
Whether you're a seasoned player or new to the world of poker, The Poker Club at West Houston promises thrilling tournaments, exciting promotions, and a welcoming community that will make you feel right at home.
Join us today and embark on a thrilling gambling journey that will keep you entertained for hours on end. Get ready to play, win, and make lasting memories at The Poker Club at West Houston.