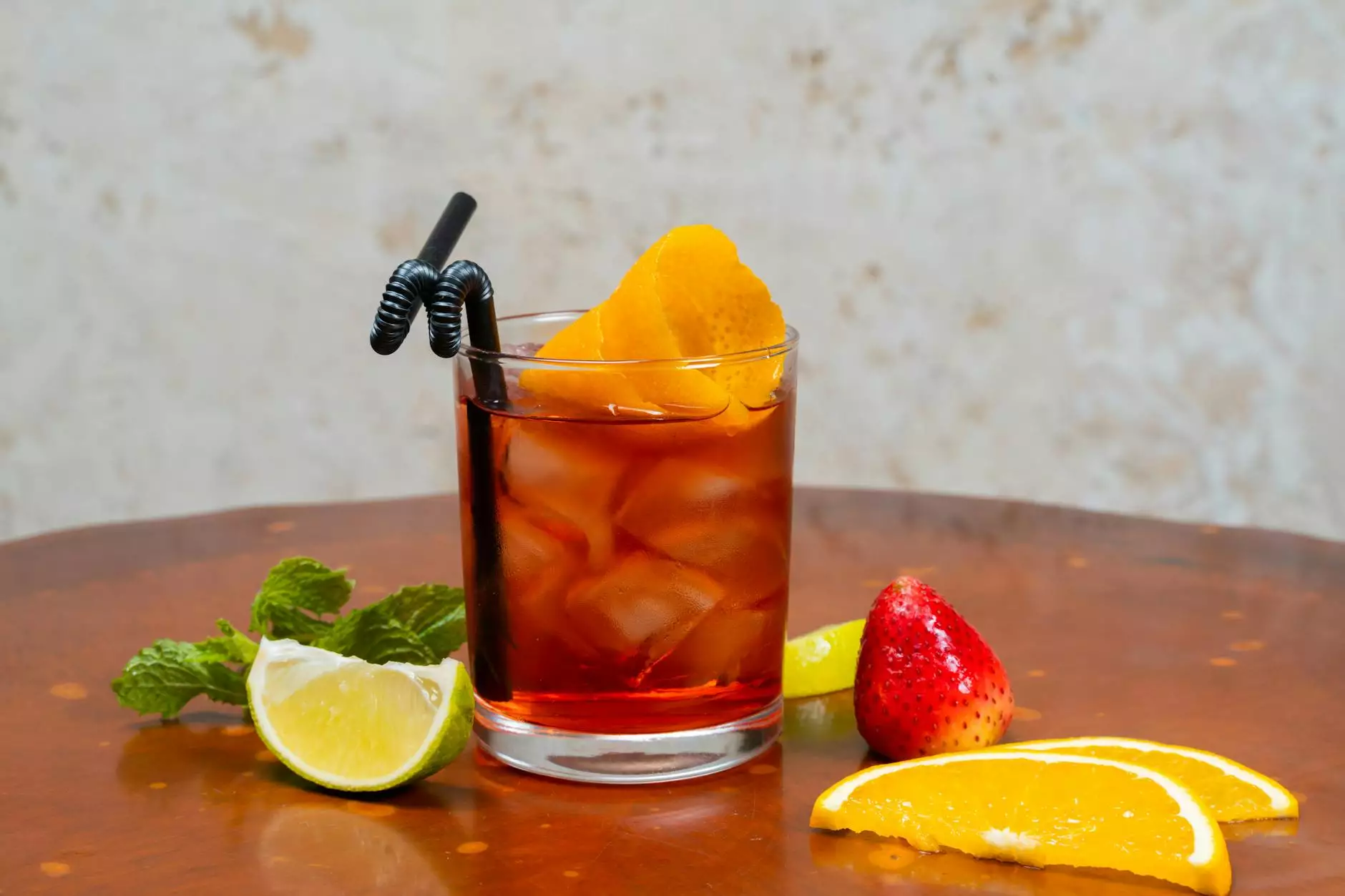 The Perfect Refreshing Cocktail for All Occasions
Welcome to The Poker Club at West Houston, your premier destination for all things related to gambling and poker. As experts in the field, we believe that a well-crafted cocktail enhances the gaming experience. That's why we're excited to share our delicious Blood Orange & Strawberry Sangria recipe with you. This refreshing and fruity drink is perfect for parties, get-togethers, or simply enjoying a quiet night in. Follow our step-by-step guide to create this mouthwatering summer drink.
An Explosion of Flavors
The Blood Orange & Strawberry Sangria is a delightful combination of sweet and tangy flavors. The rich, citrusy taste of blood oranges perfectly complements the sweetness of ripe strawberries. With a touch of zesty lime and the subtle bite of red wine, this sangria is a true crowd-pleaser. The vibrant colors and refreshing flavors make it a go-to choice for any occasion.
Ingredients
1 bottle of red wine (preferably a medium-bodied one)
2 cups of blood orange juice
1 cup of freshly squeezed lime juice
1/2 cup of orange liqueur
1/4 cup of sugar (adjust to taste)
1 pint of fresh strawberries, sliced
1 blood orange, thinly sliced
A handful of fresh mint leaves
Ice cubes
Instructions
In a large pitcher, combine the red wine, blood orange juice, lime juice, orange liqueur, and sugar. Stir until well combined and the sugar has dissolved.
Add the sliced strawberries, blood orange slices, and mint leaves to the pitcher. Stir gently to incorporate the flavors.
Cover the pitcher and refrigerate for at least 2 hours or overnight to allow the flavors to meld together.
Prior to serving, add ice cubes to individual glasses and pour the sangria over the ice.
Garnish with additional strawberry slices and mint leaves, if desired.
Enjoy your homemade Blood Orange & Strawberry Sangria!
Get Creative with Variations
While our Blood Orange & Strawberry Sangria recipe is delicious as is, feel free to get creative and add your own twist. Here are a few suggestions:
Swap the blood oranges with regular oranges or tangerines for a different citrusy taste.
Add a splash of sparkling water to make it fizzy.
Garnish with fresh basil leaves or a sprinkle of cinnamon for additional complexity.
Enjoy Responsibly
At The Poker Club at West Houston, we always prioritize responsible drinking and gaming. Please enjoy our Blood Orange & Strawberry Sangria responsibly and never drink and drive. Remember to always drink in moderation and know your limits.
Unleash Your Inner Mixologist
We hope this Blood Orange & Strawberry Sangria recipe has inspired you to unleash your inner mixologist and create wonderful cocktails at home. The Poker Club at West Houston is dedicated to ensuring you have the best possible gaming experience, and a good drink is an integral part of that. Stay tuned for more exciting recipes and poker-related content. Cheers!