The 10 Best Films about Artists
Dec 6, 2020
About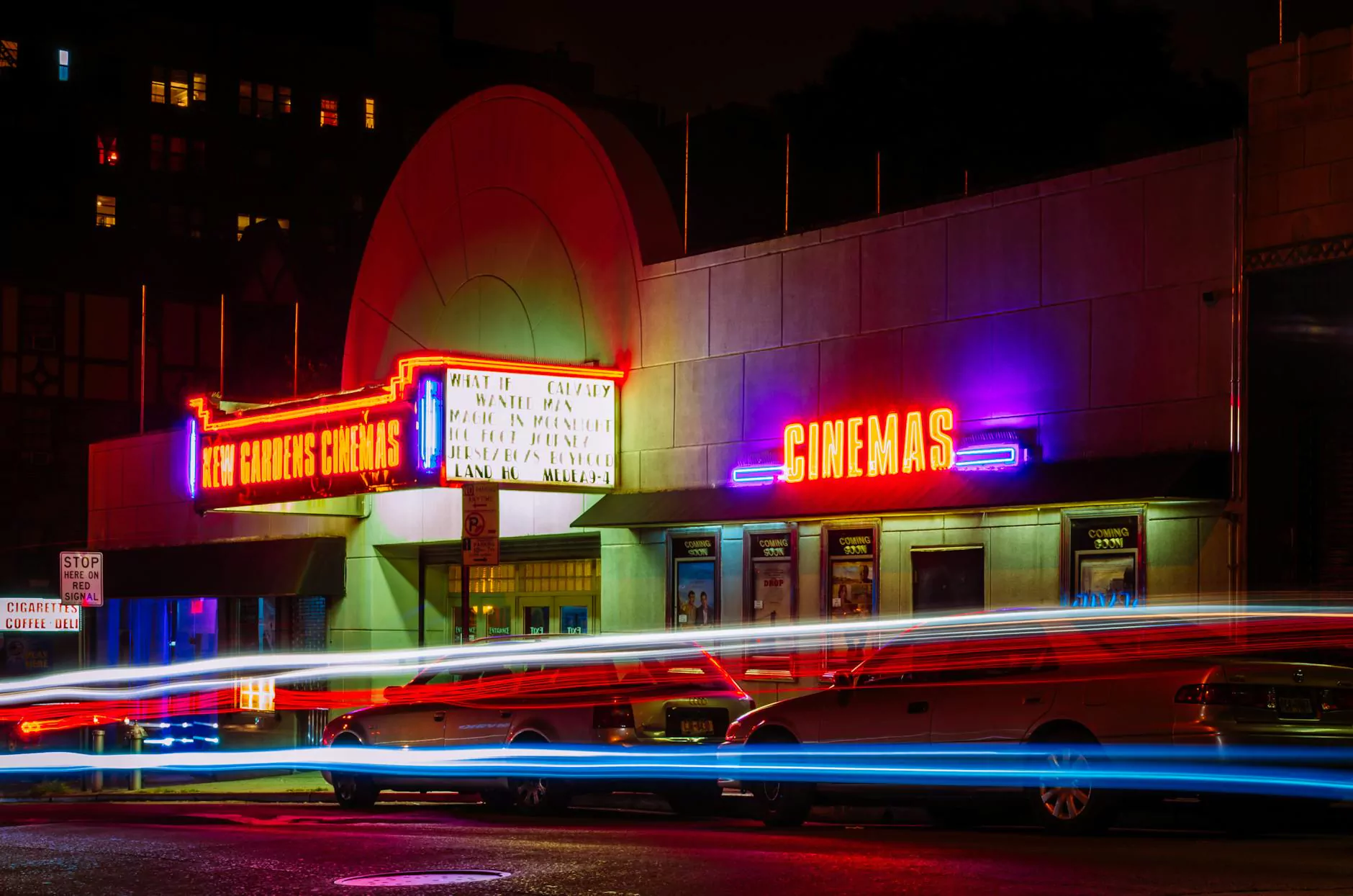 Welcome to The Poker Club at West Houston's curated list of the 10 best films about artists. Through these movies, you can immerse yourself in the lives, struggles, and triumphs of talented artists. From painters to musicians, sculptors to writers, these films capture the essence of the artistic journey.
1. Frida (2002)
Frida chronicles the life of Mexican artist Frida Kahlo, showcasing her bold and vibrant paintings alongside her tumultuous relationship with fellow artist Diego Rivera. This biographical drama delves deep into Kahlo's art, capturing her pain, passion, and unmatched creativity.
2. Amadeus (1984)
Amadeus is a renowned film that brings the life of prodigious musician Wolfgang Amadeus Mozart to the silver screen. This masterpiece explores Mozart's extraordinary talents, his struggles with fame, and his rivalry with composer Antonio Salieri.
3. Pollock (2000)
Pollock dives into the life of abstract expressionist painter Jackson Pollock. This biographical film showcases Pollock's unique artistic style and his turbulent personal life, giving viewers an intimate glimpse into the mind of a tormented genius.
4. Basquiat (1996)
Basquiat tells the story of Jean-Michel Basquiat, a graffiti artist turned renowned painter in the 1980s art scene. This thought-provoking film explores Basquiat's rise to fame, his struggles with addiction, and the societal pressures he faced as a young black artist in New York City.
5. Girl with a Pearl Earring (2003)
Girl with a Pearl Earring is a visually stunning film inspired by Johannes Vermeer's famous painting. Set in 17th-century Netherlands, it captures the fictional relationship between Vermeer and a young servant girl who becomes his muse.
6. Loving Vincent (2017)
Loving Vincent is an animated film like no other. It brings Vincent van Gogh's vibrant paintings to life, telling his story through the eyes of the characters in his artwork. The film's unique animation style pays homage to the iconic artist and offers a mesmerizing cinematic experience.
7. Exit Through the Gift Shop (2010)
Exit Through the Gift Shop is a captivating documentary that explores the world of street art and the mysterious artist Banksy. This thought-provoking film questions the nature of art, commercialism, and the blurred lines between authenticity and hype in the art industry.
8. Mr. Turner (2014)
Mr. Turner delves into the life of British landscape painter J.M.W. Turner. This biographical drama portrays Turner's artistic genius, his unconventional personal life, and his relentless pursuit of capturing the essence of light and nature in his paintings.
9. La La Land (2016)
La La Land is a modern musical that celebrates the dreams and aspirations of artists. Set in Los Angeles, it follows the passionate love story between a struggling jazz musician and an aspiring actress. This enchanting film explores the sacrifices and challenges artists face in pursuit of their art.
10. Seraphine (2008)
Seraphine is a French biographical film that tells the captivating story of self-taught painter Séraphine de Senlis. Set in the early 20th century, it showcases Séraphine's incredible talent, her struggle with mental illness, and her inspiring dedication to her art.
These 10 films offer a glimpse into the fascinating world of art and the artists who leave an indelible mark on our collective cultural landscape. Whether you're a fan of gambling or a lover of art, these movies will captivate you with their compelling stories, stunning visuals, and powerful performances.
The Poker Club at West Houston believes in the power of art to inspire and entertain. As a premier destination for gambling and poker enthusiasts in Houston, we strive to create a space where creative minds can come together and indulge in their passions.
Join us at The Poker Club at West Houston to experience the thrill of poker while celebrating the artistry showcased in these remarkable films. Gain a deeper appreciation for the creativity and dedication of artists, and let their stories inspire your own journey.
Remember, art and gambling share a common thread - the pursuit of excellence, the desire to push boundaries, and the relentless pursuit of passion. Visit our website to discover more about our poker offerings and upcoming events that blend the excitement of the game with the ingenuity of the artistic spirit.