Directory - The Poker Club at West Houston
Oct 24, 2022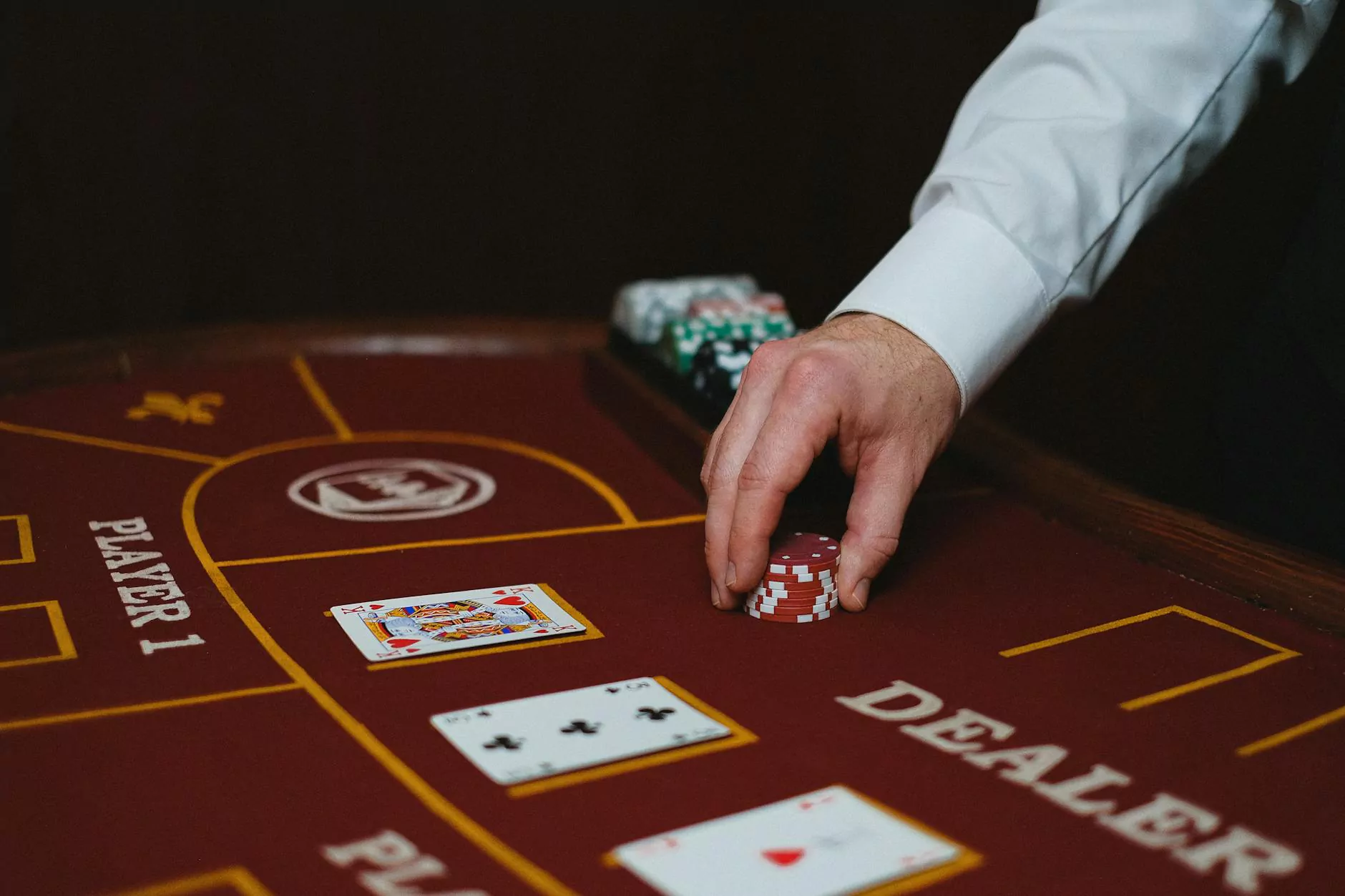 Explore the Best Poker Experience in Houston
Welcome to The Poker Club at West Houston, the ultimate destination for passionate poker players. As one of the premier poker establishments in the area, we offer a thrilling gambling experience that will satisfy even the most seasoned players. With a wide range of poker games, top-notch facilities, and exceptional customer service, we guarantee an unforgettable time at our club.
Choose from a Variety of Poker Games
At The Poker Club at West Houston, we cater to all types of poker enthusiasts, from beginners to professionals. Whether you prefer Texas Hold'em, Omaha Hi-Lo, Seven-Card Stud, or any other popular variant, our club has got you covered. Our professional dealers ensure fair play and create an atmosphere that replicates the excitement of prestigious poker tournaments.
Texas Hold'em
Experience the thrill of the most widely played poker game in the world. Test your skills, strategy, and luck in intense Texas Hold'em games at our club. Whether you're a beginner or a seasoned pro, our tables provide an ideal setting to showcase your poker prowess.
Omaha Hi-Lo
If you're looking for a poker game with more action and excitement, try Omaha Hi-Lo. This variant combines high and low hands, creating thrilling showdowns and strategic decision-making. Join our Omaha Hi-Lo tables and immerse yourself in the challenging world of split-pot poker.
Seven-Card Stud
For those seeking a classic poker experience, Seven-Card Stud is the perfect choice. With its rich history and elegant gameplay, Seven-Card Stud challenges players to read their opponents and make calculated decisions. Join our Seven-Card Stud tables and test your skills in this timeless poker variant.
World-Class Facilities and Luxurious Amenities
When you visit The Poker Club at West Houston, you can expect nothing less than luxurious facilities and top-notch amenities. Our club is designed to provide the ultimate poker experience, with comfortable seating, elegant decor, and a vibrant atmosphere that exudes excitement.
Our poker tables feature the latest technology and are meticulously maintained to ensure a smooth and enjoyable game. We prioritize player comfort and offer spacious areas between tables, allowing you to fully immerse yourself in the game without feeling cramped.
In addition to the poker action, we offer a range of amenities to enhance your overall experience. Our fully stocked bar provides a selection of refreshing beverages, and our knowledgeable staff is ready to assist you with any requests. Whether you need a quick snack or a full meal, our on-site restaurant offers a diverse menu that caters to all tastes.
Join a Thriving Poker Community
At The Poker Club at West Houston, we believe that poker is not just a game but a vibrant community. We take pride in fostering a welcoming and inclusive environment where players can connect, learn, and grow together. Our club regularly hosts social events, tournaments, and workshops, providing ample opportunities for players to bond and share their passion for poker.
Explore the Surrounding Area in Houston
While poker is undoubtedly the highlight at The Poker Club at West Houston, there's plenty to explore in the surrounding area. Check out our directory for comprehensive information on nearby attractions, hotels, restaurants, and more. Whether you're visiting from out of town or simply want to extend your poker experience, Houston has something for everyone.
Unleash Your Poker Potential
Don't miss out on the ultimate poker experience in Houston. Join us at The Poker Club at West Houston and discover a world of excitement, strategy, and camaraderie. Our commitment to providing a top-notch gambling experience, combined with our luxurious facilities and vibrant community, sets us apart from the competition. Come and unleash your poker potential with us today!