How to Make Cool Photos with Samsung Galaxy S9
Nov 24, 2019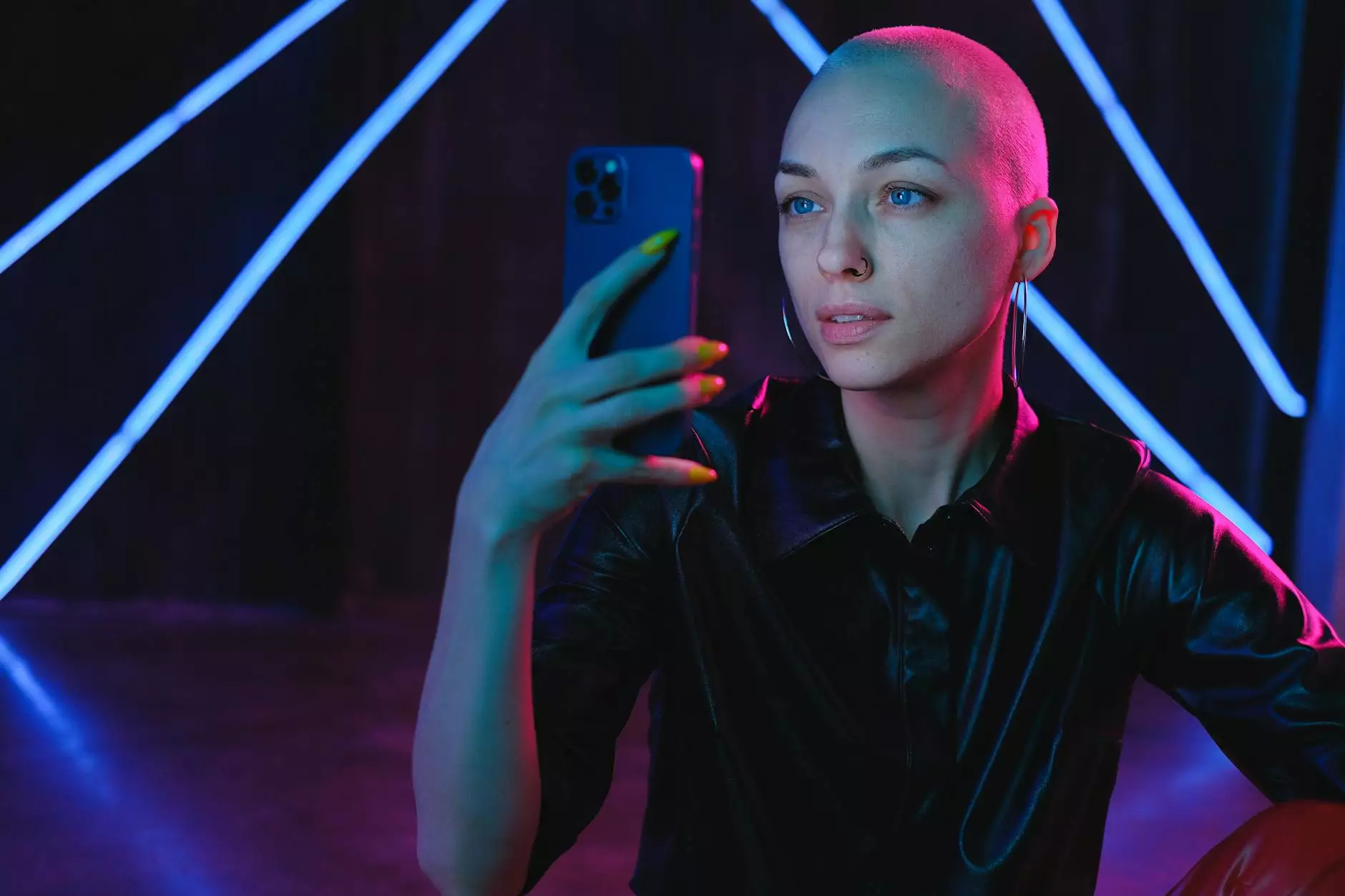 Are you looking to take your smartphone photography skills to the next level? Look no further than the Samsung Galaxy S9. With its advanced camera features and powerful capabilities, the Samsung Galaxy S9 is a great choice for capturing cool and professional-looking photos. In this comprehensive guide, we will explore various tips, tricks, and techniques to help you make the most out of your Samsung Galaxy S9's camera and create stunning images.
The Power of the Samsung Galaxy S9 Camera
The Samsung Galaxy S9 is equipped with a 12-megapixel primary camera that features a variable aperture lens, allowing you to adjust the amount of light entering the camera sensor. This gives you greater control over the exposure and depth of field in your photos. The S9 also boasts optical image stabilization, which helps reduce blur caused by shaky hands or moving subjects.
Additionally, the Samsung Galaxy S9 offers a Super Speed Dual Pixel sensor, providing faster autofocus and improved low-light performance. This means you can capture clear and detailed photos even in challenging lighting conditions.
Tips for Capturing Cool Photos
1. Lighting is Key
When taking photos with your Samsung Galaxy S9, pay close attention to lighting conditions. Good lighting can make a world of difference in the final outcome of your photos. Opt for natural light whenever possible and experiment with different angles to create interesting and dramatic shadows.
2. Utilize Pro Mode
The Samsung Galaxy S9 enables you to unleash your inner photographer by offering a Pro mode. Pro mode allows you to manually adjust settings such as ISO, shutter speed, white balance, and more. Get creative and experiment with these settings to achieve the desired effect in your photos.
3. Explore Different Modes
The Samsung Galaxy S9 offers various camera modes tailored to specific scenarios. Take advantage of these modes to enhance your photos. In the food mode, for example, you can capture deliciously vibrant images of your culinary creations. The panorama mode allows you to capture breathtaking wide-angle shots of landscapes or cityscapes.
4. Rule of Thirds
The rule of thirds is a fundamental principle in photography composition. Imagine a grid overlaying your photo divided into nine equal parts. Positioning key elements along these lines or at their intersections can create a visually pleasing composition. Use the grid feature on your Samsung Galaxy S9 to guide you.
Tips for Editing Your Photos
The Samsung Galaxy S9 also offers powerful editing capabilities, allowing you to further enhance your photos right on your smartphone.
1. Use the Pro Editing Tools
Explore the advanced editing tools available on your Samsung Galaxy S9. Adjust the exposure, contrast, and saturation to breathe new life into your photos. Play with the different options available to customize your images.
2. Experiment with Filters
Filters can add a new dimension to your photos. The Samsung Galaxy S9 provides a wide range of filters to choose from. Whether you prefer a vintage look or a modern aesthetic, there is a filter for every mood and style.
3. Crop and Straighten
Don't be afraid to crop and straighten your photos. Sometimes, a simple adjustment in cropping or straightening can greatly improve the overall composition. Remove any distracting elements and focus on the main subject.
Conclusion
With the Samsung Galaxy S9, you have a powerful tool in your hands to capture cool and professional-looking photos. From understanding the camera's capabilities to mastering various techniques, we hope this guide has provided you with valuable insights to take your smartphone photography to the next level. Whether you are a photography enthusiast or simply enjoy capturing special moments, the Samsung Galaxy S9's camera is sure to impress.
Remember to practice, experiment, and have fun along the way. The more you familiarize yourself with the Samsung Galaxy S9's camera features and explore different photography techniques, the better your results will be.
The Poker Club at West Houston
Blog
How to Make Cool Photos with Samsung Galaxy S9